Friday March 31, 2023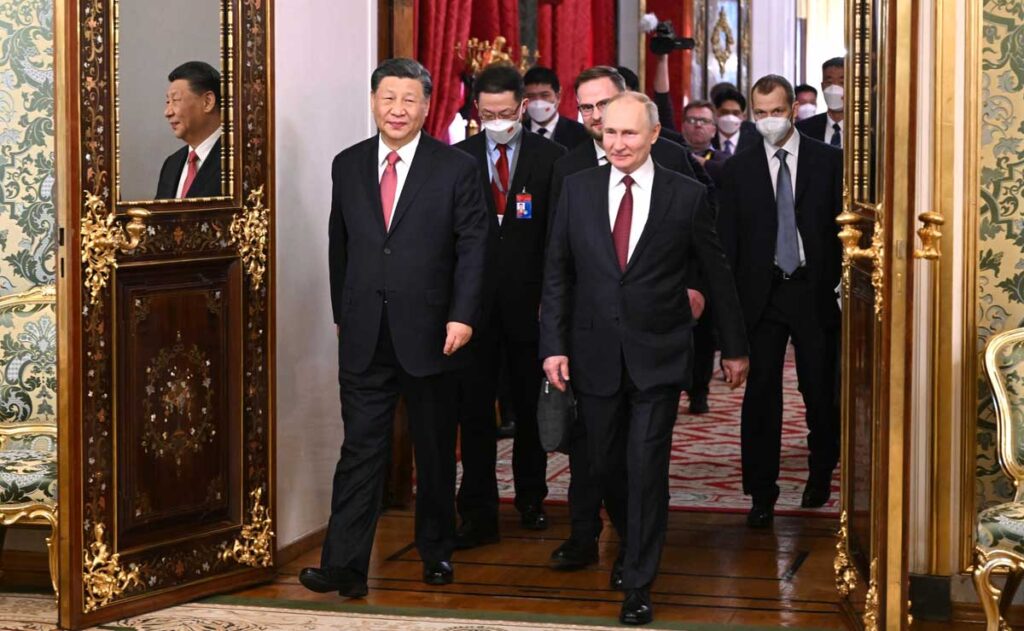 Consequential Strategic Change – Upon leaving his meeting with Vladimir Putin, Xi Jinping said to Putin, "Change is coming that hasn't happened in 100 years – and we are driving this change together".

The 'Entente' was sealed during hours of talks over two days, and amidst a plethora of signed documents. Two powerful states have formed a duality that, in marrying a gigantic manufacturing base to the pre-eminent raw materials supplier and the advanced weaponry and diplomatic nous of Russia, leaves the US in the shade. A seat in the shadows (assumed through volitation, or inability to contemplate such radical transition) reflects the US with its back turned towards participation in the unfolding multipolar world.

With the US in thrall to hegemony, the emergence of a global trifurcation is inevitable – including the three spheres of trade war: Eurasia, led by Russia China; Global South influenced by India – and with the US dominating over the EU and Anglo-Sphere.

But that was not the essence of what President Xi meant by 'change'; trade, military interchange and monetary system change were already 'baked in'. What Xi and Putin are suggesting is that we must cast aside the old spectacles of western orientalism, by which we have been accustomed to view the world, and to think it differently and in diverse ways.
read on...