Hypocrisy...
Ryan McMaken
Nov 27, 2020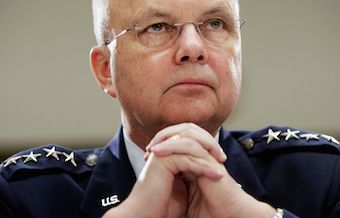 There's at least one good reason to support Donald Trump's ongoing lawsuits challenging the election results in several states: the US foreign policy establishment doesn't want you to.
read on...
---
Nov 27, 2020


Four German holidaymakers who were illegally quarantined in Portugal after one was judged to be positive for Covid-19 have won their case, in a verdict that condemns the widely-used PCR test as being up to 97-percent unreliable.

Earlier this month, Portuguese judges upheld a decision from a lower court that found the forced quarantine of four holidaymakers to be unlawful. The case centred on the reliability (or lack thereof) of Covid-19 PCR tests.

The verdict, delivered on November 11, followed an appeal against a writ of habeas corpus filed by four Germans against the Azores Regional Health Authority. This body had been appealing a ruling from a lower court which had found in favour of the tourists, who claimed that they were illegally confined to a hotel without their consent. The tourists were ordered to stay in the hotel over the summer after one of them tested positive for coronavirus in a PCR test - the other three were labelled close contacts and therefore made to quarantine as well.
read on...
Nov 24, 2020


President-elect Joe Biden faces monumental challenges, left to him by an exceptionally dysfunctional administration now heading for the exits—despite temper tantrums en route. Among those challenges, one hardly mentioned during the campaign is stemming the runaway appetite in the Pentagon, the defense industry, and Congress for never-ending increases in the military budget.

The president-elect's apparent pick for secretary of defense, Michèle Flournoy, would not squelch that appetite. Her stated prescriptions for defense are to bring in people ill-suited to curb Pentagon spending, kill off badly needed oversight, and worsen long-standing pathologies that make our armed forces smaller, older, and weaker.

Keep in mind Flournoy's extensive defense industry ties. In 2002 she went from positions in the Pentagon and the National Defense University to the mainstream but hawkish Center for Strategic and International Studies, which is largely funded by industry and Pentagon contributions. Five years later, she co-founded the second-most heavily contractor-funded think tank in Washington, the highly influential Center for a New American Security (CNAS).
read on...