Thursday September 21, 2023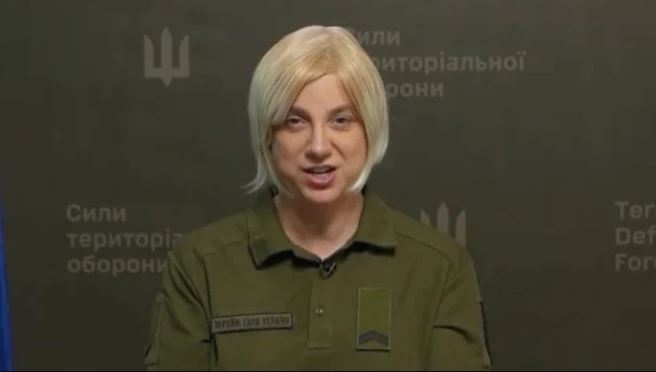 No sooner did the beggar Zelenskyy trek to New York to lecture the United Nations did the so-called Ukrainian Territorial Defense Forces suspend Sarah (Michael) Ashton-Carillo.

You may recall Ashton-Carillo's video a while back. In the video, the American trans in a bad blonde wig and a military green polo shirt threatened to unleash Nazi assassins against all who criticize USG involvement in the Ukraine war.

From Zerohedge today: "The controversial American transgender spokesperson for Ukraine's Territorial Defense Forces Sarah Ashton-Cirillo (born Michael Cirillo) has been suspended indefinitely by the Ukrainian military, also pending an investigation. According to an official Ukrainian military statement, Ashton-Cirillo's recent statements regarding "hunting down" dissidents and "propagandists" were not approved."

This is a public relations skit. Nazis, past and present, have long humiliated, attacked, tortured, and murdered political opponents. The problem with Ashton-Carillo is not his menacing threat. It's a problem with timing. The Nazis not only want to kill men, women, and children in Luhansk, Donetsk, Zaporizhzhia, Kherson, Crimea, and Russia, but also those of us opposed to USG and NATO efforts to collapse Russia and, in the process, start a nuclear war.
read on...