Tuesday August 21, 2018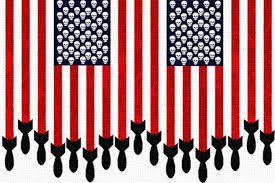 Colonel Lawrence Wilkerson, speaking at a Ron Paul Institute conference this past weekend, predicted US troops would remain in Afghanistan another 50 years — just as they have in Germany and Korea. He also termed the ongoing US-backed campaign in Yemen the "most brutal war on earth," a war western media overwhelming ignore. 

Colonel Douglas Macgregor at the same conference called Washington DC "the place where good ideas go to die." His years at the Pentagon, coupled with his experience leading US forces into Iraq during the first Gulf War, caused him to question the DC War Party in the most profound ways. Visiting the parents of an America soldier incinerated in a tank during that foray into Iraq, a foray with few US casualties otherwise, caused him to question not only his own missions but also the larger mission of US armed forces.

Both of these men now pose the same question: what is the goal? Why do seemingly endless military conflicts persist, despite lacking any constituency for their prosecution beyond the DC beltway? And why does US military strategy appear incoherent and counterproductive, when viewed through the lens of peace? Why can't we do anything about this, no matter whom we elect and no matter how much war fatigue resides in the American public?
read on...