Saturday October 12, 2019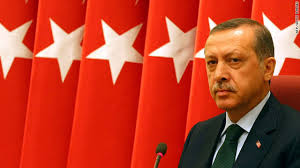 More war in wretched Syria. Half the population is now refugees; entire cities lie shattered by bombing; bands of crazed gunmen run rampant; US, French, Israeli and Russian warplanes bomb widely.

Now, adding to the chaos, President Donald Trump has finally given Turkey, NATO's second military power, the green light to invade parts of northeastern Syria after he apparently ordered a token force of US troops there to withdraw.

This, of course, puts the Turks in a growing confrontation with the region's Kurds, who have occupied large swaths of the area during Syria's civil war. The Kurdish militia, known as YPG (confusingly part of the so-called Free Syrian Army), is armed, lavishly financed and directed by the CIA and Pentagon.

Most Kurdish forces are deployed along the line of the former Berlin-Baghdad railway, a major source of warlike tensions before World War I. Interestingly, Turkey's president, Recep Tayyip Erdogan, was making a state visit to blood enemy Serbia when the Turkish offensive kicked off.
read on...