Monday August 21, 2017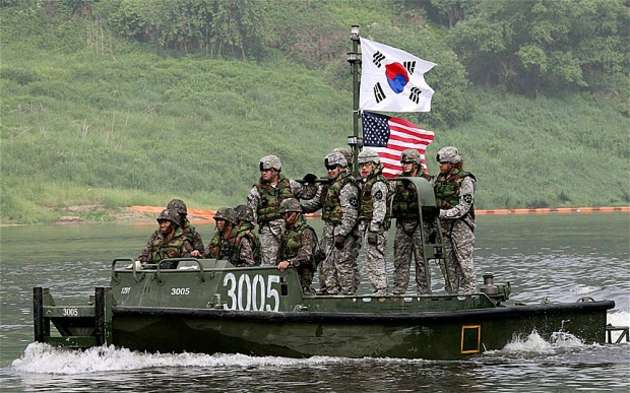 The US and South Korean large-scale combined joint exercise Ulchi Freedom Guardian (UFG) begins on Aug. 21 to last till Aug. 31. There will be approximately 17,500 total US service members participating, with roughly 3,000 coming from off-peninsula - 500 more than last year. The numbers of all participants swell to a total of about 530,000 because South Korean servicemen (around 50,000), government officials and civilians also take part in the drills. The missions include: amphibious landings, intense live-fire exercises, counter-terrorism drills and simulated or tabletop battle plans.

Russian Foreign Minister Sergei Lavrov said that Moscow was deeply worried and considered the risk of military conflict between the US and North Korea "very high." He suggested a plan under which North Korea would halt missile tests if the US and South Korea would cancel the drills. China also objects to the exercise.

The UFG training event was initiated in 1976 and is conducted annually during August or September. This year, it is the first UFG exercise to be held after Pyongyang fire-tested intercontinental ballistic missiles capable of striking US territory, such as the island of Guam. North Korea feels threatened by a squadron of B-1B bombers on the island. The aircraft flying to the peninsula for taking part in the exercise could provoke it into launching ballistic missiles to spark a war. Last year, Pyongyang responded to the UFG by testing a nuclear weapon.

North Korea alleges that the drill is a precursor to a war planned against it. With bits of information coming from various sources pieced together, one can come to conclusion that this time it may be right. It's not a routine training event.
read on...