Tuesday February 19, 2019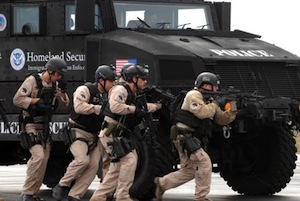 In the year 2001, what ought to be called the most controversial legislation in the history of the United States was rapidly passed through Congress with few objections. The Patriot Act was an almost entirely unconstitutional expansion of American governmental power, all of which could be and subsequently has been directed against American citizens who were otherwise entitled to constitutional protections of their lives, liberties and property. Enacted into law just two months shy of the ten year anniversary of the collapse of the Soviet Union, the Patriot Act authorised infringements on the civil liberties of Americans that would make many former Soviet KGB officers blush.

In spite of these epoch making changes to the birth rights of all Americans, Congress was given precious little time to debate the Patriot Act, the corporate media was uncritical of Patriot Act and those who dared to speak out against the Patriot Act were scarcely given any meaningful air time in an age when the internet did exist, but when social media as we know it today, did not.

Making matters more frightening was the fact that had George W. Bush not governed alongside a Congress in which he knew he could gather support for his unconstitutional proposals, he would have likely used executive power to impose the terms of the Patriot Act by declaring a national emergency. The same President Bush that suspended the writ of habeas corpus in order to fill the Guantanamo Bay concentration camp with prisoners would have almost certainly not hesitated to impose the conditions of the Patriot Act on the American people single-handedly, had it come to that. Luckily for him though, Congress did what he wanted and no anti-Congressional executive action was required.
read on...