Wednesday August 15, 2018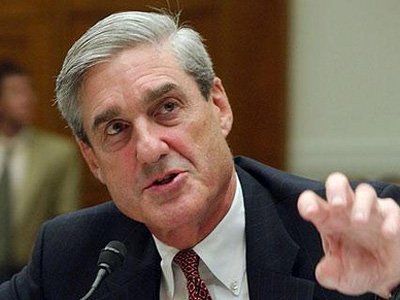 The US mainstream press is obviously becoming increasingly anxious about Special Counsel (and former FBI Director) Robert Mueller's efforts to bring an early end to Donald Trump's presidency. After all, it has now been 15 months (and millions of taxpayer dollars) since Mueller received his special appointment, and he still has not charged Trump with any wrongdoing whatsoever.

What Mueller has done is secure indictments against a few Russians who, according to Wikipedia, supposedly attempted "to trick Americans into consuming Russian propaganda that targeted Democratic nominee Hillary Clinton and later President-elect Donald Trump."

Big deal.  I can't help wonder which Americans ended up being tricked by that dangerous, mind-altering Russian propaganda. Maybe they ought to sue their public schools for educational malpractice.

Currently, Mueller is spending his time and US taxpayer money going after former Trump campaign official Paul Manafort. The charges? Income-tax violations and bank fraud.
read on...