Tuesday October 25, 2016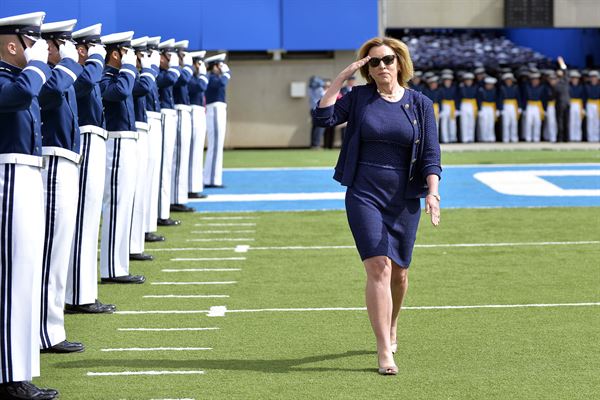 Sometimes I wonder if I live in an alternative universe. The third dimension or the twilight zone. Do women in America honestly think it is a sign of "equality" to be forced to register for a military draft? In a recent interview with Greta Van Sustern, Air Force Secretary Deborah James seems to think so. As reported by Claire Zillman in Fortune Magazine, James said "equality" has led us to the place where women should be forced to register for the draft. 

Need I remind the world of what a "draft" really is? A military draft is a means by which the federal government can FORCE citizens to serve in the armed forces AGAINST THEIR WILL. In other words, the draft is a way in which the United Stated government reserves the right to ENSLAVE some of its citizens and force them to serve, fight, and if need be DIE for whatever cause the politicians in Washington deem worthy. Ladies....does this sound like an "equality" you are interested in? Or would true equality mean that the government is not allowed to enslave ANYONE to "serve" against their will? Federally approved slave sales are no better than the 1850's version that existed in the South. Both women and men should fight the very notion of forced military enslavement.

I have written in numerous other places and in numerous other forums as to why this is an extraordinarily bad idea. The thought of sending men, against their will, to the front lines of battle is bad enough. But to send women is absolutely unconscionable. Are the women of America so duped by the feminist movement that they see this as a right and a privilege? Why should any citizen, male or female, be FORCED against their will to serve in the armed forces when they do not wish to?
read on...