Wednesday March 31, 2021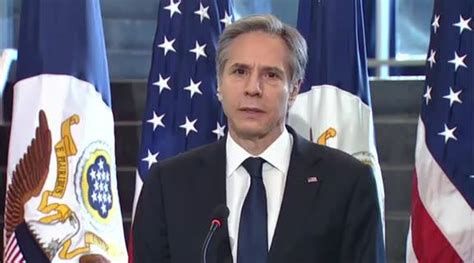 For decades, America styled itself the "indispensable nation" that led the world & it's now seeking to sustain that role by emphasizing a new Cold War-style battle against "authoritarianism." But it's a dangerous fantasy.

It seems a week cannot go by without US Secretary of State Antony Blinken bringing up the specter of the "rules-based international order" as an excuse for meddling in the affairs of another state or region.

The most recent crisis revolves around allegations that China has dispatched a fleet of more than 200 ships, part of a so-called "maritime militia," into waters of the South China Sea claimed by the Philippines. China says that these vessels are simply fishing boats seeking shelter from a storm. The Philippines has responded by dispatching military ships and aircraft to investigate. Enter Antony Blinken, stage right:

"The United States stands with our ally, the Philippines, in the face of the PRC's maritime militia amassing at WhitsunReef," Blinken tweeted. "We will always stand by our allies and stand up for the rules-based international order."

Blinken's message came a mere 18 hours after he tweeted about his meeting in Brussels with NATO. "Our alliances were created to defend shared values," he wrote. "Renewing our commitment requires reaffirming those values and the foundation of international relations we vow to protect: a free and open rules-based order."
read on...