Saturday September 30, 2017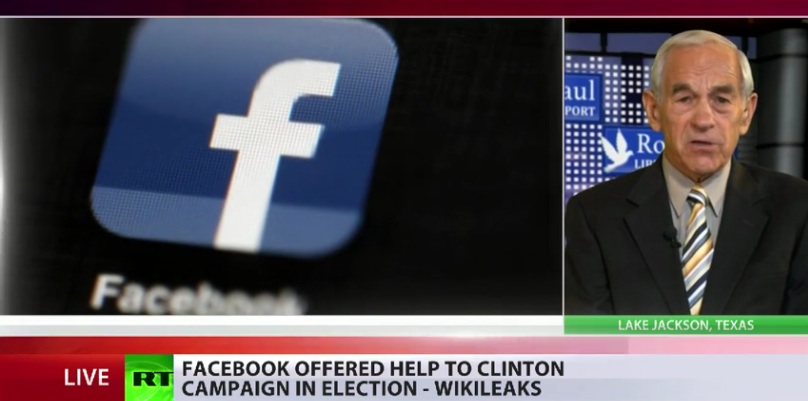 The investigation into the alleged Russian meddling in the US elections and the supposed use of social media by Moscow to sway public opinion is just a "witch hunt," former US Congressman Ron Paul told RT.

"The people who promote this witch hunt do not care about what [the former US presidential candidate] Hillary [Clinton] was doing and they are very biased against the Trump campaign," Paul said, adding that he believes that the "real problem" lies precisely in this bias.

He also said that the Washington lawmakers involved in Russia-bashing close their eyes to repeated meddling by the US in the internal affairs and electoral processes in many other countries.

"I would like our government to talk about our involvement in campaigns, most recently in Ukraine, [where] we participated in a coup," the former Congressman said.

"So far, they have not shown me the ad that was pro-Trump and was paid for by the Russian government," the politician said, referring to the fact that, after 10 months of investigating, the US authorities still failed to find any solid evidence of collusion with Moscow by Donald Trump or his campaign team.

The anti-Russian hysteria was stirred up in the US to draw people's attention away from real problems, Paul said, adding that he is more concerned about a crisis in US relations with Russia as well as US actions in Syria.
read on...