Wednesday September 28, 2022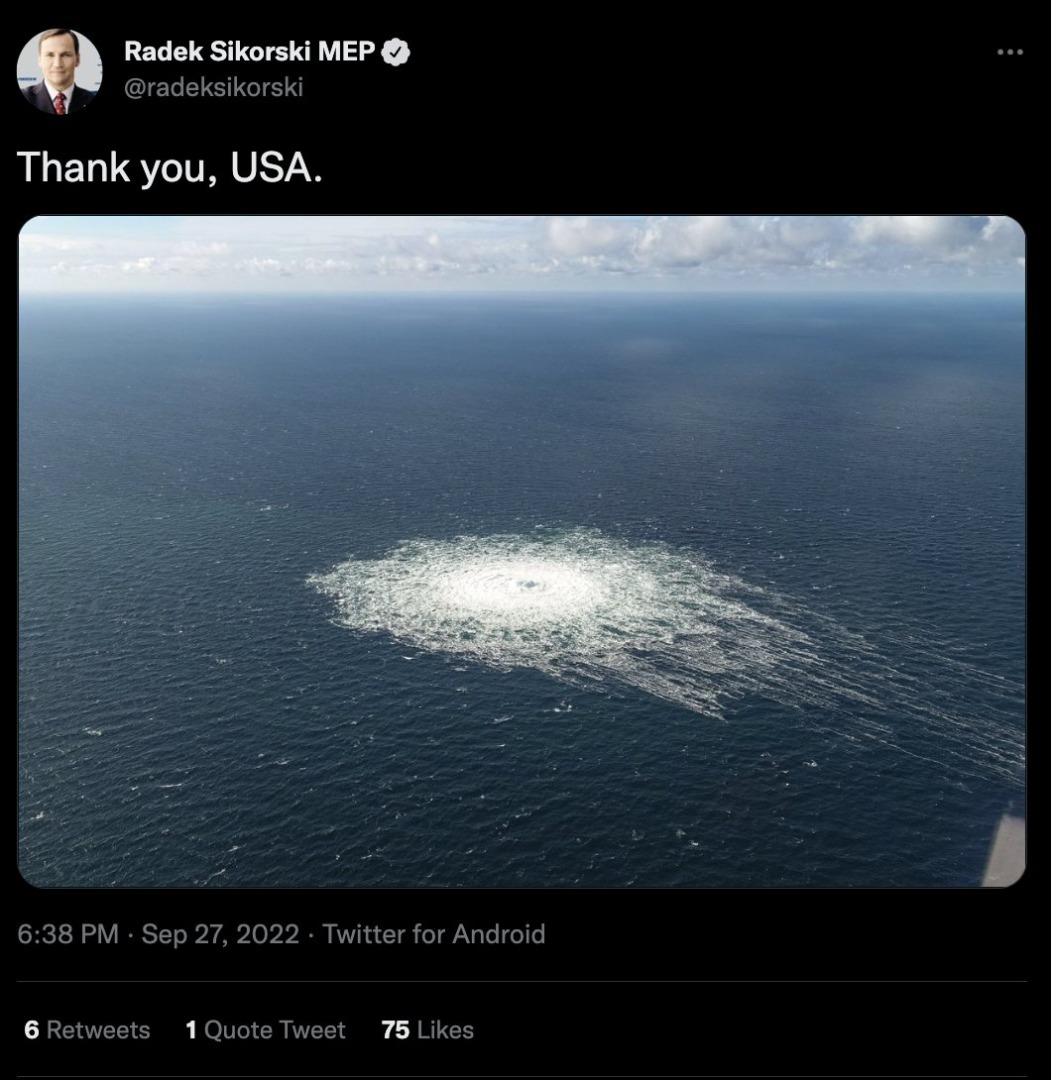 On the very day the world learns about the sabotage of Russia's Nordstream 1 and Nordstream 2, guess what else happened? Well, Ukrainians from the Luhansk, Donetsk, Zaporhyzhia and Kherson oblasts voted in overwhelming numbers to become Russians. While that is a game changer that is not what I had in mind.

How about this–Poland on Tuesday inaugurated a new pipeline that will transport gas from Norway through Denmark and the Baltic Sea? That is it!!! What a coincidence!! Or is it?

There is at least one prominent Polish citizen who believes the United States merits praise for sabotaging the Nordstream pipelines. Former former Polish Defense Minister, Radek Sikorski, who happens to be married to Anne Appelbaum, an enthusiastic neo-con masquerading as a journalist, tweeted the following upon learning that the Nordstream lines were now "złamany" (Polish for"kaput"): "Thank you, USA."

But, perhaps that is a bit of deflection. Poland has longstanding animus towards Nordstream. In other words, Poland has a clear motive for backing the destruction of the Russian pipeline.
read on...