Thursday May 16, 2019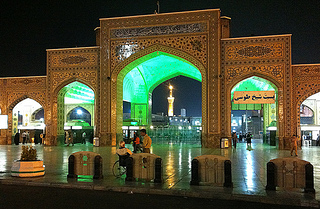 Self-delusion and denial with regards to Iran's alleged status as the leading sponsor of international terrorism are rampant in Washington and among the punditry. It is crazy, it is dishonest and it is wrong. This is not my opinion. I can do math. I can count. If Iran was actually continuing to act like it did 30 years ago, when it was a major sponsor of terrorism, then we would be able to point to those attacks. 

Here are the statistics for 2018. Do not take my word for it. Count them yourself. The vast majority of terrorism continues to be carried out by Sunni extremists that have support from places like Saudi Arabia and Pakistan.

Consider the numbers for January, February, March and December of 2018. There were 160 attacks recorded in January 2018. Only one of the groups listed as perpetrators is supported by Iran--that is Hamas. The incident recorded for Hamas in January was a drive by shooting that killed one person. Six groups accounted for 56 percent of all attacks.
read on...