Tuesday October 11, 2016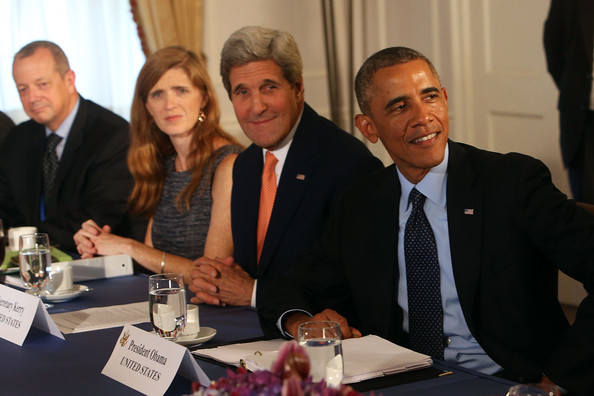 Folks, this is starting to sound pretty ominous. The Washington War Party is coming unhinged and appears to be leaving no stone unturned when it comes to provoking Putin's Russia and numerous others. The recent collapse of cooperation in Syria----based on the false claim that Assad and his Russian allies are waging genocide in Aleppo---- is only the latest example.

So now comes the US Army's chief of staff, General Mark Milley, doing his best imitation of Curtis LeMay in a recent speech dripping with bellicosity. While America has no industrial state enemy left on the planet that can even remotely challenge its economic might, technological superiority and overwhelming military power, General Milley unloaded a fusillade of bluster at the Association of the United States Army's annual meeting in Washington DC:
The strategic resolve of our nation, the United States, is being challenged and our alliances tested in ways that we haven't faced in many, many decades," Army Chief of Staff Gen. Mark Milley told the audience.

I want to be clear to those who wish to do us harm … the United States military -- despite all of our challenges, despite our [operational] tempo, despite everything we have been doing -- we will stop you and we will beat you harder than you have ever been beaten before. Make no mistake about that.
That is rank nonsense. We are not being "tested" by anyone. To the contrary, Imperial Washington is provoking tensions and confrontations everywhere -- from the South China Sea to Syria, Iraq, Yemen, Libya, the Black Sea, the Baltics and Ukraine---that have no bearing whatsoever on the safety and security of the citizens of  Spokane WA, Topeka KS and Springfield MA.
read on...