Friday January 11, 2019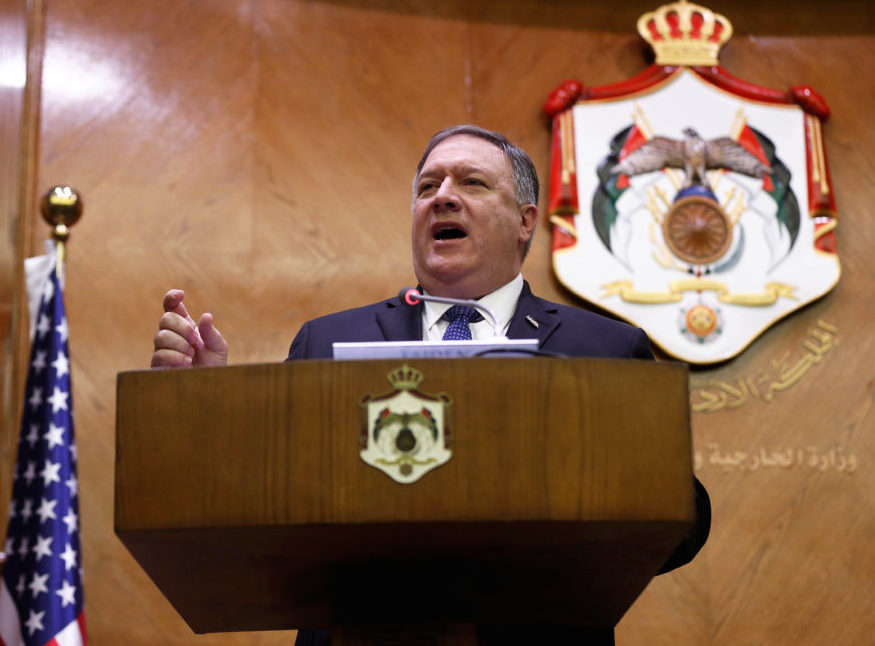 US Secretary of State Mike Pompeo called the US a "force for good" in the Middle East. A closer look at the evidence reveals this to be the greatest lie ever told in the era of "fake news."

"The good news is this: The age of self-inflicted American shame is over, and so are the policies that produced so much needless suffering," Pompeo said to an audience at the American University of Cairo, Egypt on Thursday.

"In just 24 months, the United States under President Trump has reasserted its traditional role as a force for good in this region," Pompeo said. "We have rediscovered our voice. We have rebuilt our relationships. We have rejected false overtures from enemies."

While taking breaks from blasting the Obama administration, Pompeo also referred to the US as having "always been a liberating force, not an occupying power."
read on...