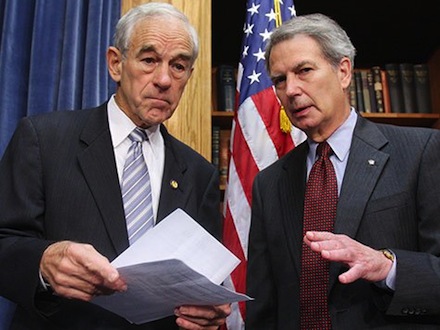 On Tuesday, Rep. Walter Jones (R-NC), who is seeking reelection for what he has indicated will be his final term in the United States House of Representatives, won his Republican Party primary. Jones defeated two other candidates — a Washington, DC lobbyist who holds elective office in the district and one of Jones' primary opponents from 2016.

Will Rahn wrote a Thursday editorial at CBS News concerning Jones' primary victory and Jones' history in the House. In the editorial titled "In praise of Walter Jones," Rahn refers to Jones as a "man of conviction in Washington" who has been punished by his party's leadership because of his independent actions, including, Rhan writes, becoming "one of the GOP's most fervent voices for peace."

Read Rhan's complete editorial here.

Jones is a member of the Ron Paul Institute for Peace and Prosperity Advisory Board.
---