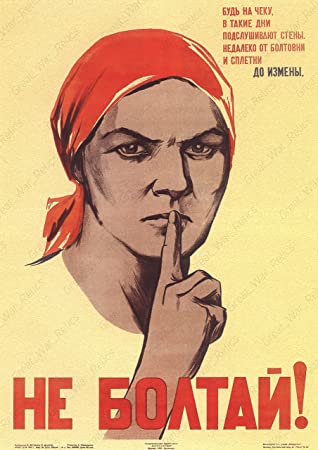 Australians have been subjected to some of the most draconian restrictions in the world, purportedly pursued to counter coronavirus, since early last year. Yet, Kerry Chant, the chief health officer of the Australia state of New South Wales, has found a way to up the dehumanizing demands placed on the suffering Australians. No more conversations, Chant has declared.

In particular, Chant told reporters on Tuesday, "Whilst it is in human nature to engage in conversation with others, to be friendly, unfortunately, this is not the time to do that."

Good grief. The so-called fight against coronavirus is a fight against the human spirit — restricting travel, forcing people to cover their faces, tracking people's interactions, requiring "social distancing," shutting down businesses and venues where people may congregate, mass testing people for a virus that poses little threat of death or major sickness for most people, pressuring and propagandizing people into taking experimental coronavirus vaccines (and so-called vaccines), and now even directing people not to talk to each other.

The coronavirus crackdown that has been taking place across the world is an epic attack on freedom, and there appears to be no end to the amount some governments will escalate the oppression unless the governments meet sufficient resistance from the people. If enough people do not stand up for their rights, strongly declaring "no," tyrants will keep on bullying and stomping the populace.

Read more about, and watch a video of, Chant calling for ending conversations in a Wednesday RT article here.
---