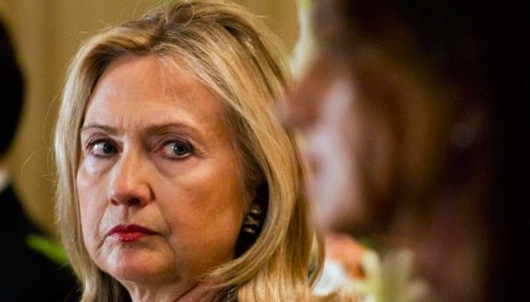 Many pundits are saying former Sen. Hillary Clinton (D-NY) has the Democratic presidential nomination sewn up. Not so fast, counters Fox News Senior Judicial Analyst and former New Jersey State Judge Andrew Napolitano. The investigation of Clinton's handling of classified government information may end up depriving Clinton of the nomination even if she escapes criminal indictment, says Napolitano.

Napolitano declared earlier this year his conclusion that overwhelming evidence of Clinton's reckless handling of United States government secrets justifies indicting her for the crime of espionage. Now, in a new video report at Fox News, Napolitano says a refusal by "the Democrats that run the Justice Department" to indict Clinton may result in the Federal Bureau of Investigation (FBI) releasing more of the evidence against Clinton and in FBI agents and even FBI Director James B. Comey resigning in protest. "And that," concludes Napolitano, "will have a catastrophic effect on Mrs. Clinton's candidacy, probably so catastrophic that she will be replaced on the Democratic ticket."

Watch Napolitano's complete video report here:



Napolitano is a Ron Paul Institute Advisory Board member.
---