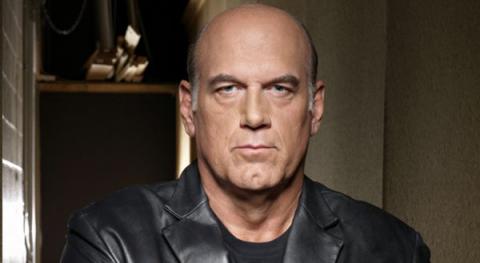 May former Minnesota Governor Jesse Ventura announce in March his candidacy for president of the United States? According to a new discussion of Ventura and Fox News Senior Judicial Analyst and former New Jersey Judge Andrew Napolitano on Ora TV, Ventura's decision regarding a presidential run will largely depend on what happens in the early primaries and caucuses of the Republican and Democratic Parties.

Talk of a potential Ventura presidential run arose from Ventura and Napolitano's discussion of their agreement, as Napolitano states, that "these wars that we have been involved in and the ones that are contemplated are profoundly unjust, immoral, and unlawful" as well as their mutual admiration for War is a Racket author General Smedley Bulter. Moving the conversation from a shared critique of war to the presidential race, Ventura says:
I can't imagine what [General Semedley Butler] would think of his country today — this complete hero. And General Butler said we need to pass a constitutional amendment that our military cannot go over 500 miles from our shore. And I think about that today and think that he is even more right today because we have the technology we can blow up the world 100 times over now. What do we need 170-some bases throughout the world [for]? And why are we in every war, Judge? I'm 64 now, and, when you count the war on drugs, we've been at war my whole life. What are we going to do about this? I mean, am I going to have to run next spring for the Libertarians?
Napolitano answers in part:
Only if you or Rand Paul or someone who shares these Jeffersonian values has a national audience will the American public be able to see the horrific nature of war and the deceptive, corrupt attitude of the two major political parties who live for war.
Later in the discussion, Napolitano, a Ron Paul Institute for Peace and Prosperity Advisory Board member, explains what conditions could help make a Ventura run successful. Napolitano states:
You know, you and I have talked off-air many, many times about the viability of a third party. And we're both familiar with the stranglehold that the Republicans and the Democrats have on the political process in general and certainly on the debates. I'm not talking about these primary debates now. I'm talking about the two or three or four — however many there will be — major debates in the fall of '16 where half the country is watching.

This may finally be the year to break that stranglehold because of the track record of Donald Trump and Bernie Sanders demonstrating the thirst and the hunger out there for an independent thinker as a major candidate. If Donald Trump is not the Republican nominee, if Bernie Sanders is not the Democratic nominee, and if Rand Paul is not running for national office next fall, the time will be right for an independent candidate to show his handsome, articulate face.
Regarding Ventura's prospects should he run, Napolitano notes that Napolitano and Ventura's shared "brand" has "very broad and deep reach, particularly among young people and especially this year when we see the huge numbers supporting the antiestablishment candidates."

Near the conclusion of the discussion Ventura elaborates on his plans regarding his potential presidential run. Ventura says he will probably decide one way or the other in March. If he decides to run, Ventura suggests he will seek the Libertarian Party nomination and obtain assistance from Roger Stone, who earlier this year was a Donald Trump campaign advisor.

In 1998, Ventura, running as the Reform Party nominee, defeated contenders including the Republican and Democratic nominees to win the Minnesota governorship.

Watch Ventura and Napolitano's complete 18-minute discussion here:


---