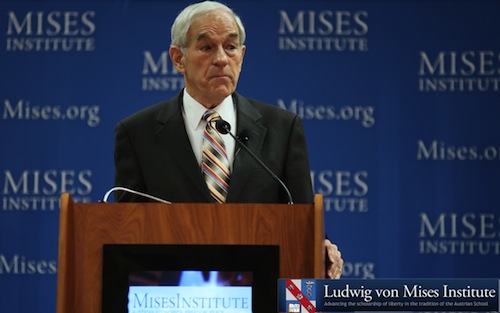 photo: Sirkon Ash

The momentum in the United States government seems to be behind piling more and more sanctions on countries with abandon. In opposition to this trend, Ron Paul Institute for Peace and Prosperity Founder and Chairman Ron Paul and RPI Advisory Board Member Lew Rockwell present in Rockwell's latest podcast an in-depth discussion of the dangers sanctions pose.

Here is a sample of the sanctions-happy US government in action during just the last two months:


Legislators and the president in Washington, DC pretend sanctions are harmless for the people in sanctioned countries and without danger for Americans. But, as the history of US sanctions on Iraq demonstrates, sanctions can bring troubles ranging from economic hardship to death in targeted countries, and sanctions can lead to war.

In addition to these dangers from sanctions, Paul and Rockwell discuss in their podcast conversation the repeated failure of sanctions to accomplish the goals the sanctions are supposedly designed to accomplish. Examining this empirical failure of sanctions, Paul suggests that "people by their very nature unify" in response to the imposing of sanctions on their country and that sanctions thus undermine dissidents in sanctioned countries.

Listen here to Paul and Rockwell's discussion focused largely on sanctions. The discussion also addresses various other topics including the future of the European Union and the economic situation in America and the world.
---