Tuesday May 19, 2015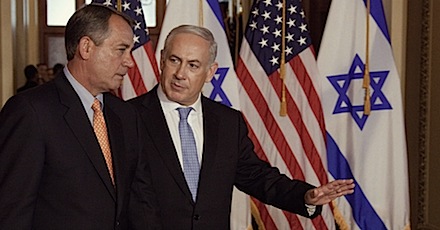 Video footage surfaced last week showing the Israel Defense Forces (IDF) treating a wounded anti-Assad Syrian rebel, following a UN report at the end of last year which found that the IDF and the Syrian rebels (including ISIS) were in 
regular contact
. The Times of Israel reported on this latest video in an article titled,
IDF posts footage of medics saving Syrian rebel in Golan
:
The IDF on Saturday released rare footage of its medics performing a life-saving procedure on one of the most severely wounded Syrian combatants medical personnel have encountered in the Golan Heights… The man, a Syrian rebel who belongs to an unnamed organization fighting against the Assad regime and its allies, received treatment at the border and then inside Israel, and was ultimately able to return to Syria… Since the start of the civil war in 2011, the IDF has treated an estimated 1,600 non-combatants and anti-Assad rebels… Although Israel's treatment of militants from Syria — many of whom are believed to belong to Islamist organizations such as the al-Qaeda affiliated Nusra Front — may seem bizarre given the animosity these types of groups have expressed for the Jewish state in the past, Israel has approached the issue from a humanitarian point of view.
The Times of Israel tries to spin Israel's assistance to the Syrian rebels as purely 'from a humanitarian point of view,' in reality however, Israel supports the Syrian opposition for its own geopolitical ends.
read on...