Saturday October 15, 2016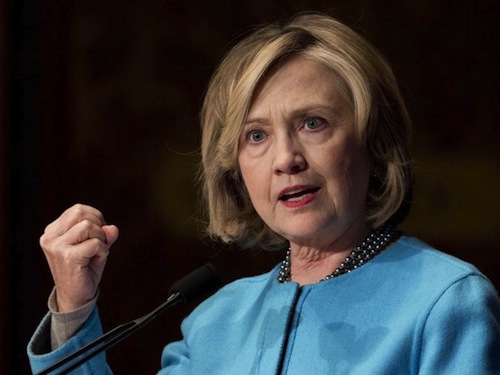 "People don't trust Hillary Clinton, and no one can agree on why," begins a sympathetic piece on the Democratic Party presidential candidate in Fast Company last July.

In a CNN poll that same month, only 30 percent of Americans believed Clinton to be "honest and trustworthy." 

If voters don't know what to make of Clinton or how to read her, the blame may lie directly with the candidate herself. In an April 2013 speech made public by WikiLeaks last week, Clinton confided:
Politics is like sausage being made. It is unsavory, and it always has been that way, but we usually end up where we need to be. But if everybody's watching, you know, all of the back room discussions and the deals, you know, then people get a little nervous, to say the least. So, you need both a public and a private position.
That last "public vs. private" comment quickly made the media rounds, and confirmed – for her critics - Clinton's deliberate duplicity on a number of policy positions.
read on...