Friday August 12, 2016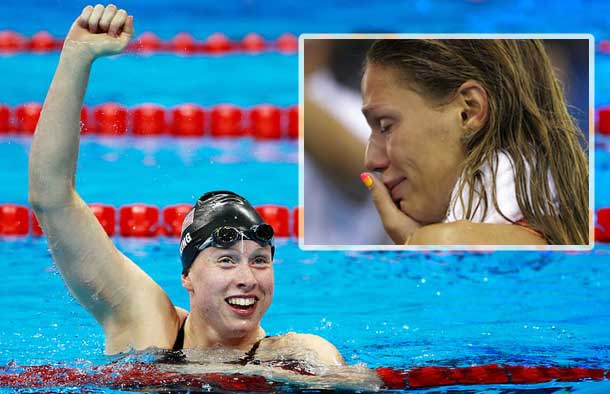 Feels good, doesn't it, to slap water in the face of the rest of the world and go all jingoist? Lilly King kept America strong and pure when she sent a blast of chlorine into the eyes of that Russian criminal mastermind Yulia Efimova and prevented her from melting the earth's core. Or something like that, right? But there is a disquieting aspect to the narrative going here at the Olympics. It's not a moment of perfect American moral clarity.

King, 19, is a swaggeringly great swimmer, but the rivalry between her and 24-year-old Efimova in the breaststroke is hardly a simple matter of a clean swimmer prevailing over "drug cheating," as King put it. The facts of Efimova's case aren't nearly so clear cut despite the self-righteous Cold War shunning of her. It's worth looking a little more closely at the human face of Efimova and maybe even standing in her place for a minute. As she suggested tearfully the other night, "You can just try and understand me, like if you switch you and I."

For starters, Efimova doesn't live in Russia; she lives in Los Angeles, where she has trained with Southern Cal Coach Dave Salo since she was 19. He says via email, "She is a sweet kid and not the monster she is being branded." She was born in the war-torn Chechen capital of Grozny and raised in the Russian swim-club system in Volgodonsk, but in 2011, her coaches feared she was wearied by the grind of the Russian program, so they asked Salo to take her on.
read on...