Monday July 1, 2019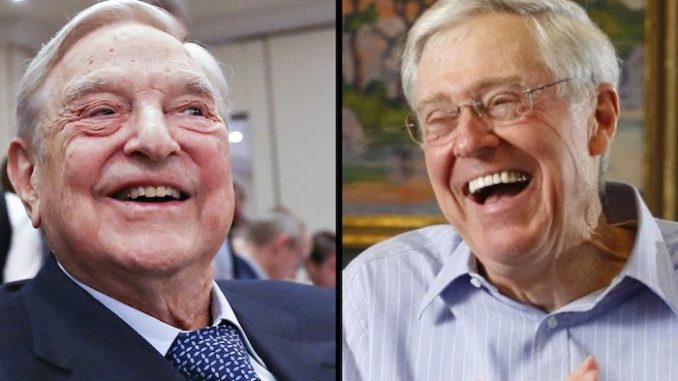 George Soros and Charles Koch are joining to finance a new foreign-policy think tank in Washington D.C., reports the Boston Globe. The claim is that it will promote an approach to the world based on diplomacy and restraint rather than threats, sanctions, and bombing.

It will be called the Quincy Institute for Responsible Statecraft, an homage to John Quincy Adams, who in a seminal speech on Independence Day in 1821 declared that the United States "goes not abroad in search of monsters to destroy. She is the well-wisher to the freedom and independence of all. She is the champion and vindicator only of her own." The Quincy Institute will promote a foreign policy based on this live-and-let-live principle, says The Globe.

The Globe adds:
This is a radical notion in Washington, where every major think tank promotes some variant of neocon militarism or liberal interventionism. Soros and Koch are uniting to revive the fading vision of a peaceable United States...In concrete terms, this means the Quincy Institute will likely advocate a withdrawal of American troops from Afghanistan and Syria; a return to the nuclear deal with Iran; less confrontational approaches to Russia and China; an end to regime-change campaigns against Venezuela and Cuba; and sharp reductions in the defense budget.
Of course, we will have to see if the Institute sticks to the principle of advocating for a foreign policy of live-and-let-live. If it does, it will be one of the most important institutes created in at least the first quarter of the 21st century and be an important part of the Charles Koch legacy. But you have to wonder. Doesn't his partner in this venture, Soros, finance a lot of revolutions and take sides all over the damn planet? He is almost the anti-Quincy.
read on...