Thursday August 25, 2022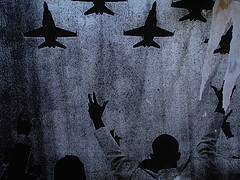 In the aftermath of Russia's invasion of Ukraine, President Joe Biden declared to the nation and world: "We are engaged anew in a great battle for freedom. A battle between democracy and autocracy."

On her trip to Taiwan, Speaker Nancy Pelosi echoed Biden: "Today, the world faces a choice between democracy and autocracy. America's determination to preserve democracy here in Taiwan and in the world remains iron-clad."

But is this truly the world struggle America is in today?

Is this the great challenge and threat to the United States?

Are autocracy and democracy in a climactic ideological crusade to determine the destiny of mankind?

For if that is the future, it is surely not America's past.

Indeed, in the two-century rise of the United States to world preeminence and power, autocrats have proven invaluable allies.
read on...