Monday January 19, 2015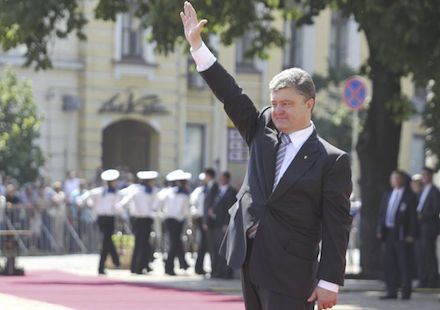 The Western public justly condemns the murders at Charlie Hebdo, but continues to behave as if Kiev's terror victims in Donetsk are "subhuman."

On January 7, masked terrorists massacred the staff of the French magazine Charlie Hebdo in downtown Paris, killing ten. Two police officers (one of them a French Muslim, Ahmed Merabet) were also gunned down in the attack, while five more innocents lost their lives during a subsequent hostage standoff at a Parisian kosher store. Three male suspects were killed by the police, while their female accomplice is reported to have fled to ISIS-held parts of Syria. The attack was allegedly a reprisal for the magazine's cartoon covers, condemned as "blasphemous" for mocking Islam and its prophet, Mohammed.

Meanwhile, in eastern Ukraine, forces loyal to the NATO-backed government in Kiev renewed the terror-bombing of civilians in Donetsk, killing and maiming indiscriminately. While the slain French cartoonists were declared martyrs on the altar of free speech in a social media campaign under the hashtag #JeSuisCharlie (I am Charlie), a similar Twitter campaign to raise awareness of civilian deaths in Donbass (#IamVanya) was soon hijacked by Russophobic propaganda.
read on...