Friday April 26, 2019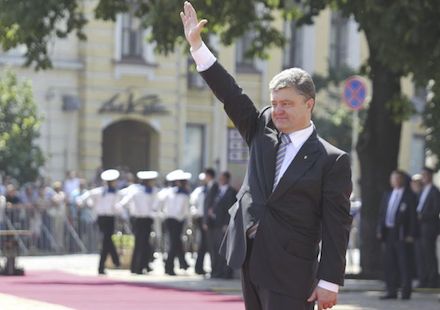 US special envoy for Ukraine Kurt Volker is drawing a salary from John McCain's think tank, which is funded by George Soros and a DC lobbying firm working for Ukrainian President Petro Poroshenko, among others.

Volker was appointed Special Representative for Ukraine negotiations in July 2017, by then-Secretary of State Rex Tillerson, and has been "mediating" the Ukrainian crisis on behalf of the US ever since in much the same way his colleague Elliott Abrams has been doing with Venezuela.

The twist is that Volker is doing this "on a voluntary basis without compensation" and "not taxing the taxpayers," drawing a salary from his day job as executive director of the McCain Institute for International Leadership in Arizona. Named after the late and hawkish US senator John McCain, the think tank is dedicated to "advancing leadership… in the United States and around the world." The two positions are very much aligned, Volker has said, allowing him to get his "hands dirty and actually solve our problems."

In practice, that means things like taking part in the "Occupied Crimea: 5 years of resistance" conference in Odessa – the same city where US-backed nationalists burned alive their political opponents in May 2014 – and parroting Bellingcat talking points on the Kerch Strait incident, themselves cribbed from the Security Service of Ukraine (SBU).
read on...