Wednesday October 23, 2019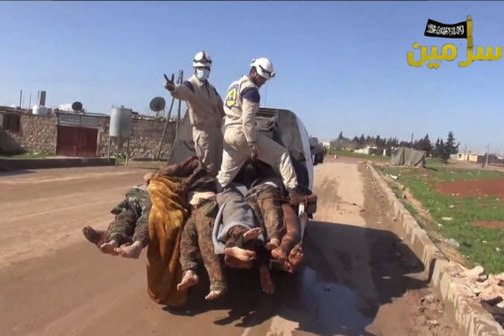 While US President Donald Trump may be serious about pulling troops out of Syria, that doesn't mean Washington intends to stop meddling there, as evidenced by taxpayer dollars he just sent to the fake rescue group "White Helmets."

The White House announced a $4.5 million donation to the group on Tuesday, citing the "important and highly valued" work the group has done rescuing "more than 115,000 people" over the course of Syria's 8-year conflict. Left unsaid was that the number comes from the White Helmets themselves; or that they were only set up in 2014; or that they only operate in parts of Syria controlled by anti-government militants, while the actual Syrian civil defense has been placed under US sanctions along with everyone else loyal to Damascus. 

Mentioning any of those things would be introducing complications into the simplified morality play that has been sold to the American people since 2011, when US officials encouraged "Arab Spring" uprisings across the Middle East and North Africa – including Syria, where they turned into a brutal sectarian conflict.
read on...