Saturday October 9, 2021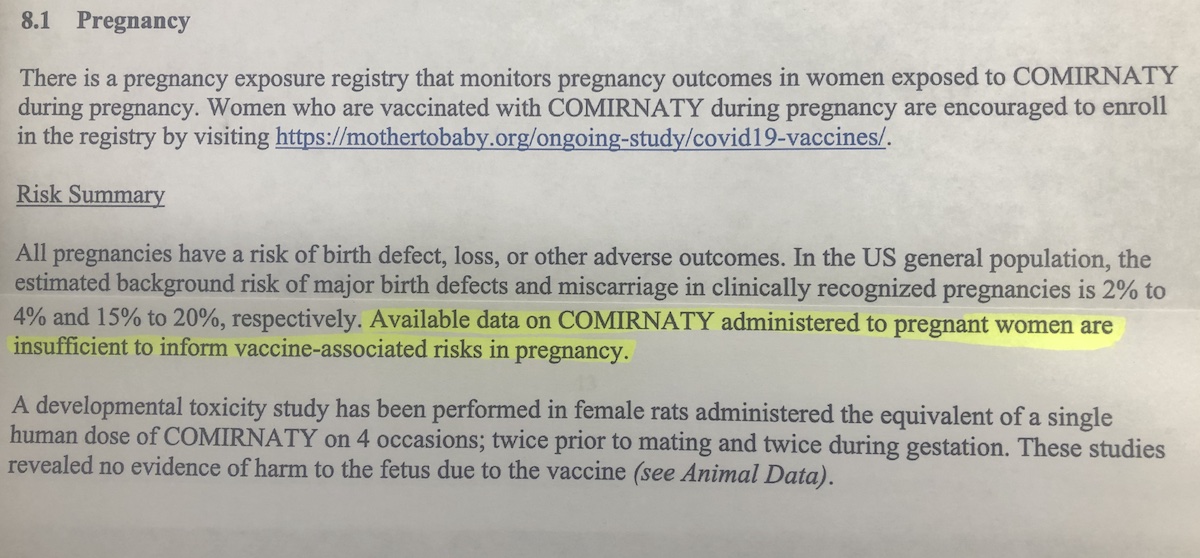 Fact-checkers screening for "misinformation," please note: everything that follows are direct quotes from the FDA Authorization Letter for COMIRNATY, the FDA-approved COMIRNATY package insert, as well as direct quotes of Diana Bianchi, director of the National Institutes of Health Institute of Child Health and Human Development.

To clarify: The only approved vaccine is COMIRNATY. If this name is not on the vial of the vaccine one is being given, it's not approved. This is important because vaccines provided under Emergency Use Authorization (EUA), including Pfizer's non-COMIRNATY, Johnson & Johnson, and Moderna's, have a liability shield.

The approval letter for COMIRNATY includes the following requirement for additional testing:

Effects on children under 16

Required Pediatric Studies:

Deferred pediatric Study C4591001 to evaluate the safety and effectiveness of COMIRNATY in children 12 years through 15 years of age.

Final Protocol Submission: October 7, 2020
Study Completion: May 31, 2023
Final Report Submission: October 31, 2023...
read on...