Saturday July 2, 2016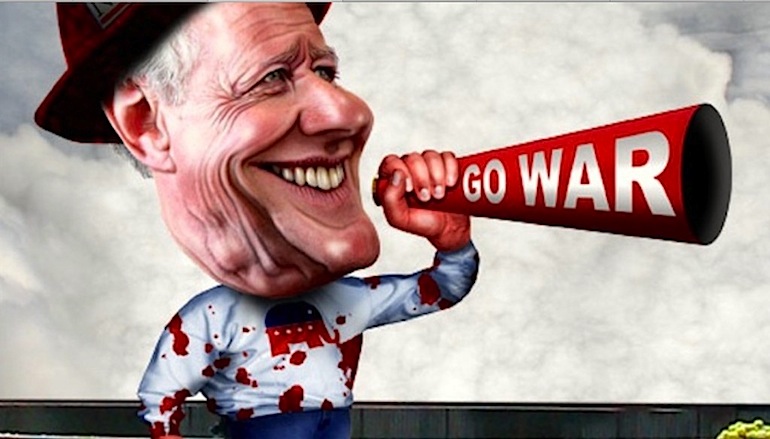 In explaining Donald Trump and the train wreck of the Republican Party, neoconservative contempt has targeted cultural rot, immigrant haters, and according to the the National Review, prescription drug addicted hillbillies. These poor, dumb racists have latched on to a celebrity shyster who has no conservative principles and worst of all, no understanding of international affairs. 

No self-reflection is even considered by neoconservatives or their strongest pro-war allies, evangelical Christians. In 2002-2003 I was in the center of both groups during the buildup to the Iraq War, as the media relations director for the Committee of the Liberation of Iraq (CLI) and as an evangelical Christian active in small groups, community outreach, and engagement with other "gospel-centered" evangelicals who were earnestly seeking to share the gospel with a world that desperately needed to know God's love and mercy.

It never occurred to me that there were any contradictions in being a war propagandist, a missional Christian, and a fierce opponent of big government. I reported for duty at the CLI office on Pennsylvania Avenue, scheduling interviews for my boss, Randy Scheunemann and other members of the Committee such as Christopher Hitchens, our left-wing pro-war star. I spoke to The Weekly Standard magazine editor Bill Kristol daily, who had conceived the CLI with Scheunemann and Bruce Jackson of Lockheed Corporation. Following a New York Times story announcing the formation of the CLI, the media frenzy never slowed.
read on...