Monday January 11, 2016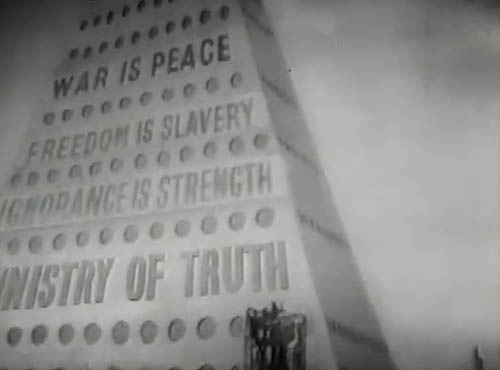 The way we use words matters — a lot. When words begin to lose their meaning or get distorted, the things we say begin to mean something entirely different…perhaps even expressing a sentiment opposite to the original intent. This is not unlike the term "doublespeak" (a concept highlighted in George Orwell's 1984, where war is peace and peace is war). An important thing to note is that words do not change their meaning overnight. Rather, it's more often a case of "meaning creep;" the more often red is called orange, it will eventually come to be considered so. 

While this may not matter much for colors, it matters immensely in the world of war, peace, and foreign policy. Ideas form words, and action follows from ideas. When war is falsely called "defensive" or "humanitarian," the words provide a vehicle for the public at large to silently (or openly) condone violent, immoral action against other humans. Let's take a look at some of the common phrases bandied about modern American foreign policy, and assess whether they mean what they say…or something entirely different.

Department of Defense: It used to be called the Department of War, which was a lot more appropriate. Take, for instance, the Merriam-Webster definition of defense: "the act of defending someone or something from attack." By definition, the word "defense" implies that an attack is occurring, or perhaps imminent (which is another of those words that has been twisted beyond recognition). In reality, the Department of Defense manages fighting forces that have a presence in dozens upon dozens of countries around the world. Even the "National Guard" is deployed in support of numerous engagements: just last week, the Wisconsin Guard sent 65 members to Iraq and Kuwait.
read on...