Thursday August 6, 2015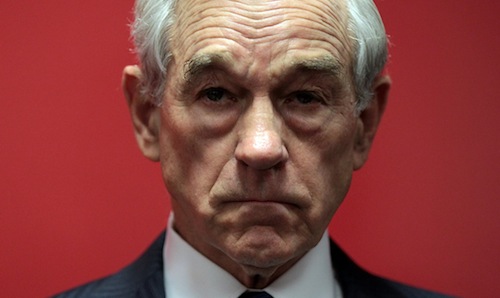 Many years ago Ron Paul published a collection of his speeches to Congress regarding foreign policy in a book titled 
A Foreign Policy Of Freedom
. That book illustrated Paul's unique consistency as a Congressman to stand strong against the military industrial complex during his many years as a representative. Time and time again when the hawks would sweep in banging the drums of war, Ron Paul would stand up and refute their arguments with common sense and wisdom from our nation's founders.
A Foreign Policy Of Freedom was always my key go to reference for arguments with people asking why I "oppose the next war before it starts." I have always said that a little history goes a long way and showing how the same manipulative tricks and propaganda have been used over and over by the "War Party" (Democrats and Republicans) over the years illustrates just how important it is to have a big picture perspective of current events.
The only problem with A Foreign Policy Of Freedom is that, being a collection of speeches, it was choppy and not well organized. Now, Ron Paul has taken all of the experience and wisdom from his previous works and years in Congress and released a very articulate and cohesive case for peace and freedom with his newest book 
Swords Into Plowshares
.
read on...