Friday July 6, 2018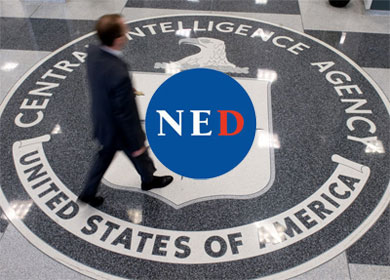 During a recent congressional hearing, the heads of three influential non-profit organizations that operate in numerous countries around the world revealed the subtle ways in which the United States meddles in the internal affairs of other countries by playing what the officials called "the long game."

The three officials — Carl Gershman, Daniel Twining, and Kenneth Wollack—told Congress about their long-term efforts to empower the opponents of US enemies and boasted about their ability to change foreign governments. They said that they had recently helped their political allies gain political power in Malaysia, acknowledged that they have helped train thousands of activists in Nicaragua, and speculated about the potential to create new governments in China, Russia, and North Korea.

All three men strongly defended their activities, insisting that they are critically important to the advancement of democracy in the world.

"We're not asking people to do anything that they don't want to do," Gershman said. "We're supporting their own aspirations and giving them some of the tools to realize those aspirations."

Gershman is the president of the National Endowment for Democracy (NED), a US taxpayer-funded nonprofit created by the US government in 1983. As the president of NED, Gershman oversees the issuance of grants to its political-party-associated organizations, including the International Republican Institute (IRI), which is headed by Twining, and the National Democratic Institute (NDI), which is headed by Wollack.
read on...