Wednesday May 27, 2020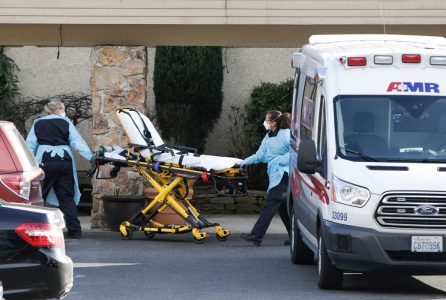 The numbers are sickening and impossible to ignore. Throughout the United States the Coronavirus "pandemic" looks more and more like a war on the elderly and sick than a mysterious new virus that was so dangerous and unknown that the entire country (with notable exceptions - South Dakota for example) had to be completely locked down tighter than Guantanamo Bay.

Nationwide, 42 percent of the Covid-19 death toll was comprised of Americans who were confined to live-in care facilities. While at first it was easy to simply gasp at a disease so cruel that it seemed to target older people, now that the smoke has cleared it is becoming painfully - and criminally - obvious that the virus had some very powerful human enablers. 

New York Governor Andrew Cuomo, who has shamelessly used the coronavirus crisis to puff up his national political profile, ordered the elderly hospitalized with Covid back to their nursing homes where they could spread the virus like so many Typhoid Marys. Amid calls for a Federal probe into Cuomo's callous and deadly decision to rip elderly patients from their hospital beds and send them back to cramped senior facilities, Cuomo demurs, blaming...you guessed it: Trump!
read on...