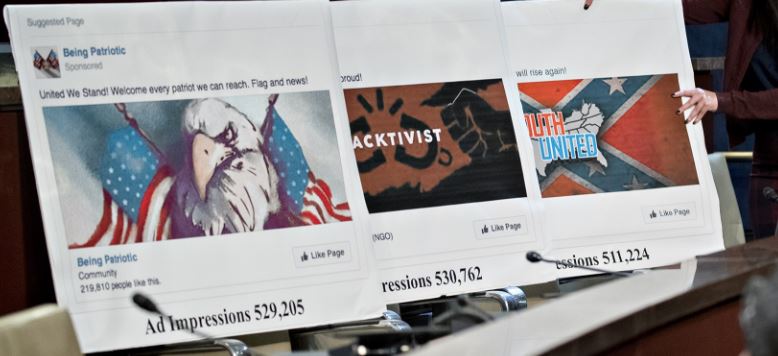 The release of two Senate-commissioned reports has sparked a new round of panic about Russia manipulating a vulnerable American public on social media. Headlines warn that Russian trolls have tried to suppress the African-American vote, promote Green Party candidate Jill Stein, recruit "assets," and "sow discord" or "hack the 2016 election" via sex-toy ads and Pokémon Go. "The studies," writes David Ignatius of The Washington Post, "describe a sophisticated, multilevel Russian effort to use every available tool of our open society to create resentment, mistrust and social disorder," demonstrating that the Russians, "thanks to the Internet…seem to be perfecting these dark arts." According to Michelle Goldberg of The New York Times, "it looks increasingly as though" Russian disinformation "changed the direction of American history" in the narrowly decided 2016 election, when "Russian trolling easily could have made the difference."

The reports, from the University of Oxford's Computational Propaganda Research Project and the firm New Knowledge, do provide the most thorough look at Russian social-media activity to date. With an abundance of data, charts, graphs, and tables, coupled with extensive qualitative analysis, the authors scrutinize the output of the Internet Research Agency (IRA) the Russian clickbait firm indicted by special counsel Robert Muellerin February 2018. On every significant metric, it is difficult to square the data with the dramatic conclusions that have been drawn.

• 2016 Election Content: The most glaring data point is how minimally Russian social-media activity pertained to the 2016 campaign. The New Knowledge report acknowledges that evaluating IRA content "purely based on whether it definitively swung the election is too narrow a focus," as the "explicitly political content was a small percentage." To be exact, just "11% of the total content" attributed to the IRA and 33 percent of user engagement with it "was related to the election." The IRA's posts "were minimally about the candidates," with "roughly 6% of tweets, 18% of Instagram posts, and 7% of Facebook posts" having "mentioned Trump or Clinton by name."

• Scale: The researchers claim that "the scale of [the Russian] operation was unprecedented," but they base that conclusion on dubious figures. They repeat the widespread claim that Russian posts "reached 126 million people on Facebook," which is in fact a spin on Facebook's own guess. "Our best estimate," Facebook's Colin Stretch testified to Congress in October 2017, "is that approximately 126 million people may have been served one of these [IRA] stories at some time during the two year period" between 2015 and 2017. According to Stretch, posts generated by suspected Russian accounts showing up in Facebook's News Feed amounted to "approximately 1 out of 23,000 pieces of content."

• Spending: Also hurting the case that the Russians reached a large number of Americans is that they spent such a microscopic amount of money to do it. Oxford puts the IRA's Facebook spending between 2015 and 2017 at just $73,711. As was previously known, about $46,000 was spent on Russian-linked Facebook ads before the 2016 election. That amounts to about 0.05 percent of the $81 million spent on Facebook ads by the Clinton and Trump campaigns combined. A recent disclosure by Google that Russian-linked accounts spent $4,700 on platforms in 2016 only underscores how minuscule that spending was. The researchers also claim that the IRA's "manipulation of American political discourse had a budget that exceeded $25 million USD." But that number is based on a widely repeated error that mistakes the IRA's spending on US-related activities for its parent project's overall global budget, including domestic social-media activity in Russia.

• Sophistication: Another reason to question the operation's sophistication can be found by simply looking at its offerings. The IRA's most shared pre-election Facebook post was a cartoon of a gun-wielding Yosemite Sam. Over on Instagram, the best-received image urged users to give it a "Like" if they believe in Jesus. The top IRA post on Facebook before the election to mention Hillary Clinton was a conspiratorial screed about voter fraud. It's telling that those who are so certain Russian social-media posts affected the 2016 election never cite the posts that they think actually helped achieve that end. The actual content of those posts might explain why.

• Covert or Clickbait Operation? Far from exposing a sophisticated propaganda campaign, the reports provide more evidence that the Russians were actually engaging in clickbait capitalism: targeting unique demographics like African Americans or evangelicals in a bid to attract large audiences for commercial purposes. Reporters who have profiled the IRA have commonly described it as "a social media marketing campaign." Mueller's indictment of the IRA disclosed that it sold "promotions and advertisements" on its pages that generally sold in the $25-$50 range. "This strategy," Oxford observes, "is not an invention for politics and foreign intrigue, it is consistent with techniques used in digital marketing." New Knowledge notes that the IRA even sold merchandise that "perhaps provided the IRA with a source of revenue," hawking goods such as T-shirts, "LGBT-positive sex toys and many variants of triptych and 5-panel artwork featuring traditionally conservative, patriotic themes."

Fair Use Excerpt. Read the rest here.
---