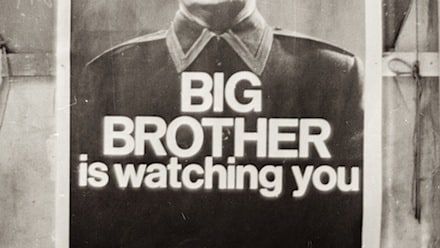 Social media sites such as Twitter and YouTube would be required to report "terrorist" videos and other content posted by users to federal authorities under legislation approved this past week by the Senate Intelligence Committee.
The measure, contained in the 2016 intelligence authorization, still has to be voted on by the full Senate. The measure applies to "electronic communication service providers," which includes e-mail services such as Google and Yahoo. "Posted content" would likely also apply to readers' comments, and in theory to authors' postings such as this one.
Companies such as Twitter have recently stepped up efforts to remove terrorist content in response to growing concerns that they have not done enough to stem whatever the government deems propaganda. Twitter removed 10,000 accounts over a two-day period in April. Officials want more. "In our discussions with parts of the executive branch, they said there have been cases where there have been posts of one sort or another taken down" that might have been useful to know about, a Senate aide said.
The snitch bill is modeled after a federal law — the 2008 Protect Our Children Act — that requires online firms to report images of child pornography and to provide information identifying who uploaded the images to the National Center for Missing and Exploited Children. The center then forwards the information to the FBI. Of course actual images of child porn are pretty straightforward to notice, exploit innocents, and involve no legitimate protected speech.
But otherwise, sure, it's the same thing. Statement: I Like Terrorism = Child Rape Images.
Industry officials privately called the new law a bad idea only because it sounds like an expensive hassle for them. "Asking Internet companies to proactively monitor people's posts and messages would be the same thing as asking your telephone company to monitor and log all your phone calls, text messages, all your Internet browsing, all the sites you visit," said one official.
Wait, isn't that what we've been told the NSA has been doing to us since 9/11?
Still, national security experts who will likely personally profit from the measure say it makes sense. "In a core set of cases, when companies are made aware of terrorist content, there is real value to security, and potentially even to the companies' reputation," said Michael Leiter, a former director of the National Counterterrorism Center, now an executive vice president with Leidos, a national security contractor. "Rules like this always implicate complex First Amendment and corporate interests. But ultimately this is a higher-tech version of 'See something, say something.'"
But what about those nasty First Amendment issues?
"The intelligence bill would turn communications service providers into the speech police, while providing them little guidance about what speech they must report to the police," said Gregory Nojeim of the Center for Democracy and Technology. "The natural tendency will be to err on the side of reporting anything that might be characterized as 'terrorist activity' even if it is not. And their duty to report will chill speech on the Internet that relates to terrorism."
America: A nation of snitches, watching each other, reporting whatever thing we think is suspicious or terrorism. To The Authorities. But it's for our own good, right Citizens? I think I saw a Twilight Zone like that. No, wait, it was the McCarthy Era, sorry.
Reprinted with permission from WeMeantWell.com.