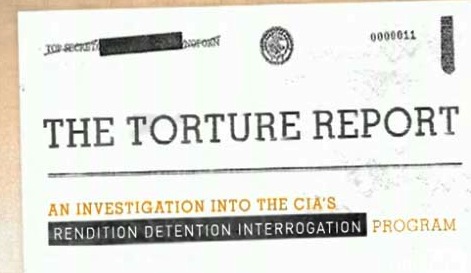 The CIA was once so interested in the Senate Intelligence Committee's report on CIA torture that it secretly spied on the US Senate to see what they were coming up with. These days...well, not so much. They hardly seem interested in the report at all. In fact, the CIA Inspector General's office has acknowledged that it "mistakenly" destroyed its only copy of the Senate torture report.

As Yahoo News reports, it is particularly alarming that the CIA office charged with oversight on matters of illegal CIA activity has bungled its handling of the report. And what a coincidence the CIA loss of the report turns out to be! It seems that, "CIA inspector general officials deleted an uploaded computer file with the report and then accidentally destroyed a disk that also contained the document, filled with thousands of secret files about the CIA's use of 'enhanced' interrogation methods."

As the Yahoo report points out, it is ironic that the CIA lost its copy of the torture report because the Senate Intelligence Committee's decision to launch an investigation of the CIA's torture programs in the first place was the CIA's "losing" all the videotapes made of the waterboarding and possibly other torture of two "high value" detainees, Abu Zubaydah and Abd al-Rahim al-Nashiri.

It seems we have the choice of believing that the CIA is either grossly incompetent with extremely sensitive and important intelligence material or they have a policy of "selective butterfingers" whereby all those annoying pieces of evidence showing illegal activity all magically disappear.

When the scandal of the CIA spying on the Senate broke, the CIA investigated itself and found that it did nothing wrong. Can we expect another investigation and automatic exoneration over its sloppy handling -- or worse -- of the Senate's finished product?

And by the way, will the rest of us ever get the opportunity to see what our government has been doing to other people in our name?
---