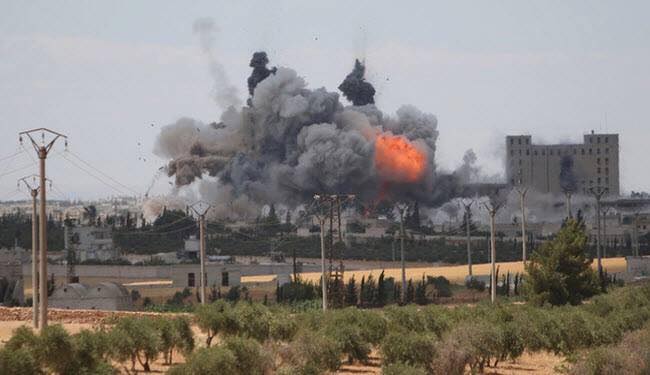 Just days after Tunisian-born French resident Mohamed Lahouaiej Bouhlel drove a truck into a crowded Bastille Day celebration in Nice, France, killing at least 84, a French-led bombing attack on the Syrian villages of Tokhar and Hoshariyeh today has reportedly killed more than 120 civilians. 

Mainstream media and even the rebel-friendly Syrian Observatory for Human Rights have confirmed the killings and the civilian victims.

Shortly after the Nice attack, French president Hollande vowed to retaliate by stepping up bombing in Iraq and Syria.

True to his word, Hollande has today killed more than 120 civilians in Syria (warning graphic photos) in retaliation for the actions of a French resident of Tunisian origin (who is said to not even have been a practicing Muslim).

We may be left asking the obvious couple of questions. Why do 120 innocent Syrian civilians deserve to die because 84 innocent French civilians were killed in a terrorist attack? And how does France expect to avoid further blowback for its aggressive Middle East policy if it continues to provide endless recruiting narratives?
---