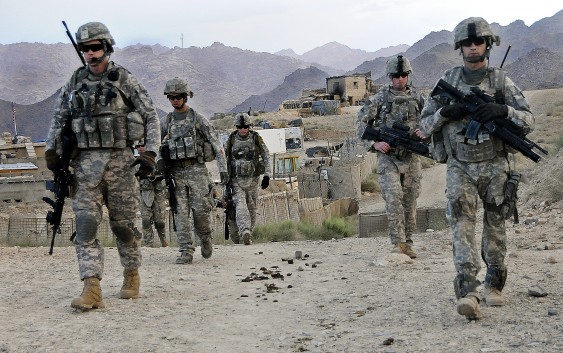 The US government scrambled jets over northern Syria today as a Syrian government attack on Kurdish rebels came close to US Special Forces fighting on the ground in Syria, media is reporting. The Pentagon also moved some of its Special Forces troops out of the vicinity of the attacks, warning the Syrian government through the Russians that it would take "whatever action is necessary" to defend US military forces on the ground in Syria.

As US-backed and trained Kurdish rebels have made inroads into some non-Kurdish areas in Syria, tension has risen.

The US has said it will increase its air patrols in the area as a result of the incident. 

Will this incident serve as a pretext for direct US attacks on Syrian government forces? Recent Russian bombing increases have set back US-backed rebels around Aleppo, threatening to turn the tide in favor of the Syrian government in the five year conflict. A direct US-Syrian government confrontation would reverse any gains by Damascus around Aleppo and elsewhere. But it would also risk war with Russia in the process. Neoconservatives in and out of US government have repeatedly called for the US Administration to begin direct attacks on the Syrian government.

It must be noted that although the US threatens the Syrian government that it will take (presumably military) action to defend its Special Forces troops in Syria, the US has no legal basis to have troops in Syria. While Russia has been invited by the Syrian government to help put down the foreign-backed insurgency, the United States has no such bilateral or even multilateral legal justification for military presence or action on Syrian soil. The US presence in Syria is illegal according to both US and international law.

If this event is an anomaly it may pass with relatively little notice. If something else is afoot, we may see a sudden and dramatic shift in the Syria war.
---