The Ron Paul Institute capped off the Liberty Political Action Conference (LPAC) with a reception Saturday evening attended by many conference participants who had earlier visited the RPI outreach booth. The highlight of the conference was RPI Founder and CEO Ron Paul's speech. Watch the speech here. Immediately preceding Dr. Paul's speech, RPI Executive Director Daniel McAdams and RPI contributor Adam Dick participated in a panel discussion reflecting on Paul's time in the US House of Representatives. McAdams and Dick worked twelve and ten years respectively in Dr. Paul's House office.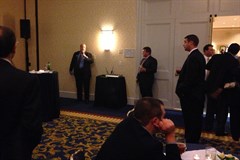 Daniel McAdams is introduced by his former Ron Paul House of Representatives office colleague Norman Singleton.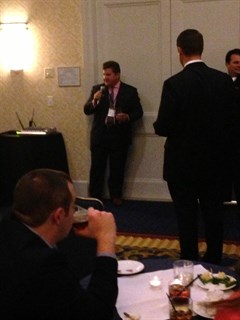 Daniel McAdams discusses RPI's advocacy for a peaceful foreign policy and the protection of civil liberties at home.


---