Monday May 10, 2021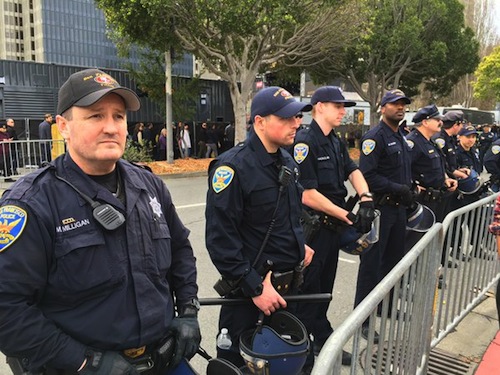 Many policemen have been kicked under the bus. It is now more difficult to attract people to this profession; numerous retirements have occurred, and the quit rate is high. But we need police officers to protect the most vulnerable in society. How can we solve the hemorrhaging of this sector of the labor force?

How, then, can policemen, white and black, but particularly the former, save themselves from injustice? Well, at least reduce the risks thereof while remaining in their present jobs? It is simple: embrace avert their eyes from victimless crimes; become libertarians. This is the philosophy predicated upon the non-aggression principle, private property rights and free association. In literary terms, it would be: "That government is best which governs least." Here, the law would only prohibit "uninvited border crossings," such as murder, rape, theft, kidnapping, car-jacking, fraud, and the threats thereof. Full bodied libertarianism would allow for private, not public, police, but we are not now discussing that truly radical step.

How, then, can members of the thin blue line better protect themselves? By ignoring all crimes other than those prohibited under libertarian law.

For example, Breanna Taylor was shot subsequent to a drug bust. But under libertarianism, all drugs, without exception, would be legal. If the cops operated under the libertarian legal code, they would have refused to honor orders to arrest anyone for such a "crime."
read on...