Friday August 9, 2019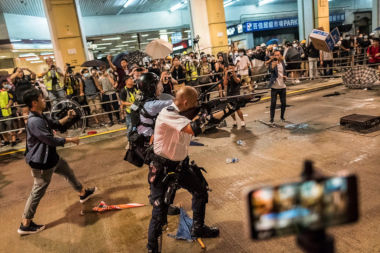 China hit back Friday over the developing fresh diplomatic crisis centered on a US State Department official caught meeting with notable Hong Kong independence activists. The Office of the Commissioner of the Ministry of Foreign Affairs in Hong Kong said Washington is applying "gangster logic" after the day prior a US spokesperson called Beijing a "thuggish regime".

"The spokesperson at the commissioner's office denounced the claim as a blatant slander against China, which has confounded right with wrong and again exposed US gangster logic and hegemonic thinking. China deplores and firmly opposes the remarks," the statement said.

A woman identified as Julie Eadeh, chief of the US consulate in Hong Kong's political unit - which Chinese media figures had denounced as a "subversion expert" - had been photographed early in the week holding a secretive meeting with key anti-Beijing protest leaders at a downtown hotel in the semi-autonomous city.
read on...