Friday July 27, 2018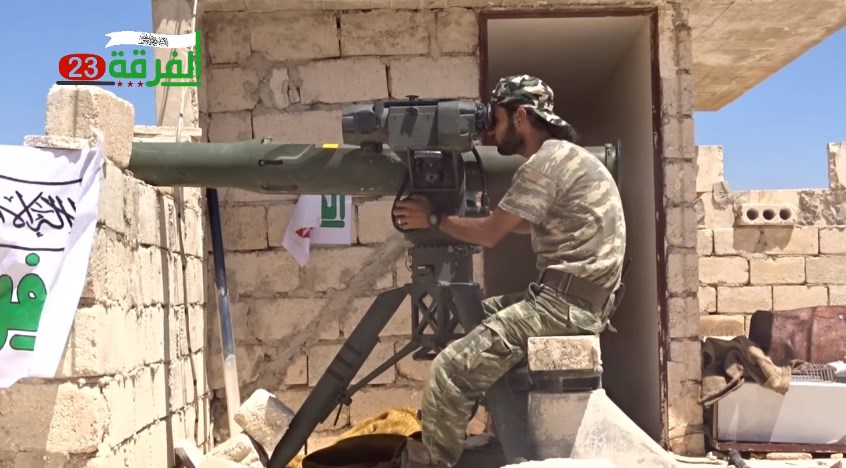 Readers, a small detective story. Note down this number: MFG BGM-71E-1B. And this number: STOCK NO 1410-01-300-0254. And this code: DAA A01 C-0292. I found all these numerals printed on the side of a spent missile casing lying in the basement of a bombed-out Islamist base in eastern Aleppo last year. At the top were the words "Hughes Aircraft Co", founded in California back in the 1930s by the infamous Howard Hughes and sold in 1997 to Raytheon, the massive US defence contractor whose profits last year came to $23.35bn (£18bn). Shareholders include the Bank of America and Deutsche Bank. Raytheon's Middle East offices can be found in Saudi Arabia, the United Arab Emirates, Israel, Egypt, Turkey and Kuwait.

There were dozens of other used-up identical missile casings in the same underground room in the ruins of eastern Aleppo, with sequential codings

;

 in other words, these anti-armour missiles – known in the trade as Tows, "Tube-launched, optically tracked and wire-guided missiles" – were not individual items smuggled into Syria through the old and much reported CIA smugglers' trail from Libya. These were shipments, whole batches of weapons that left their point of origin on military aircraft pallets.

Some time ago, in the United States, I met an old Hughes Aircraft executive who laughed when I told him my story of finding his missiles in eastern Aleppo. When the company was sold, Hughes had been split up into eight components, he said. But assuredly, this batch of rockets had left from a US government base. Amateur sleuths may have already tracked down the first set of numbers above. The "01" in the stock number is a Nato coding for the US, and the BGM-71E is a Raytheon Systems Company product. There are videos of Islamist fighters using the BGM-71E-1B variety in Idlib province two years before I found the casings of other anti-tank missiles in neighbouring Aleppo. As for the code: DAA A01 C-0292, I am still trying to trace this number.
read on...