Wednesday March 29, 2023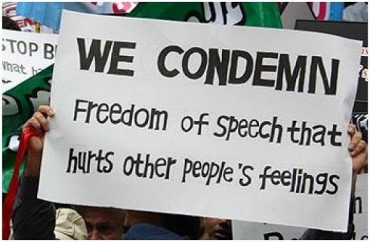 Societies advance through the creation, expression, and evaluation of alternative ideas. Therefore, for almost a millennium, we have had universities where ideas and discoveries are born and different perspectives are debated in "marketplaces of ideas" or "learning communities." Yet there has been a decline in rational, reasonable discourse on issues of the day on modern campuses. This has been demonstrated by numerous suppressions of speakers, including one recently—and most shockingly—at the Stanford Law School, where a federal judge, Stuart Kyle Duncan, was prevented from speaking by a student protest, aided and abetted by the law school's diversity, equity, and inclusion (DEI) dean.

The university's own administration was helping to lead the suppression of speech and ideas. It is incidents like this one that have made members of university communities afraid to express themselves, fearing potential negative outcomes (e.g., insults, attacks on character, possible physical attack, or efforts to dismiss) from individuals opposed to their viewpoints. Hence, expressed viewpoint diversity is on a notable decline. We are moving at least partway in the direction of universities in 20th-century totalitarian societies like Nazi Germany or the Soviet Union. And this movement has spread to the broader society.

Individuals are increasingly engaging in self-censorship—the consequences of using an inappropriate word become too costly, so we muzzle our expression. One recent example came courtesy of Whoopi Goldberg, who is hardly a paragon of reactionary anti-woke thinking. She recently was pressured into apologizing for suggesting that some people had been "gypped"—a synonym for "cheated" or "ripped off." Goldberg has profusely apologized for using a word that some apparently find offensive. Why? It turns out that the word may be thought to imply that Roma people (commonly referred to as "gypsies") are untrustworthy.
read on...