Wednesday November 18, 2020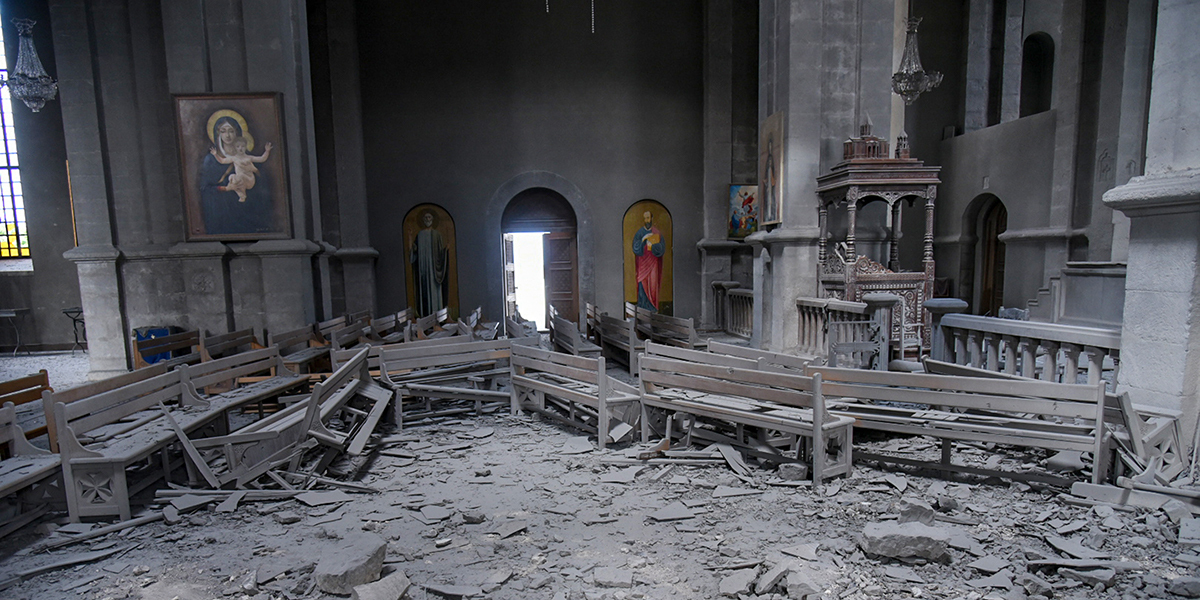 An ancient pre-Islamic nation suddenly overwhelmed on its ancestral lands during Yom Kippur by an oil-rich Muslim regime deploying state-of-the-art technology sounds like the stuff of Israeli nightmares. Combine the kamikaze drones with swarms of jihadi fundamentalist warriors scrawling swastikas on the abandoned vehicles of their defeated enemies while graffitiing the names of past pogroms on the burnt out ruins of the defeated people's buildings as they liberate the "occupied territories" and it looks like a Zionist Armageddon. 

What sounds like a prequel for a future apocalypse of the Jewish state is in fact what has just happened to the three million Armenians of the Caucasus at the hands of much bigger, richer and better armed Azerbaijan.

But Israelis ought to have qualms about what has just happened over the last six weeks in the Caucasus mountains between Mount Ararat and Iran. This is not so much because of the obvious analogies between Israel's occupation of Palestinian lands and the Syrian Golan Heights and the Christian Armenians' position in the mountainous Karabakh region of Azerbaijan, nor because of the possibility that despite President Trump's much-trumpeted peace deals between Israel and certain oil-rich Arab states could yet dissolve if the military balance between Jews and Muslims was shifted as suddenly and decisively as between Christians and Muslims in the Caucasus when oil wealth bought the Azeris' attack-drones and skilled advisers to render obsolete overnight the much-vaunted Armenian military advantage.
read on...