Wednesday May 31, 2023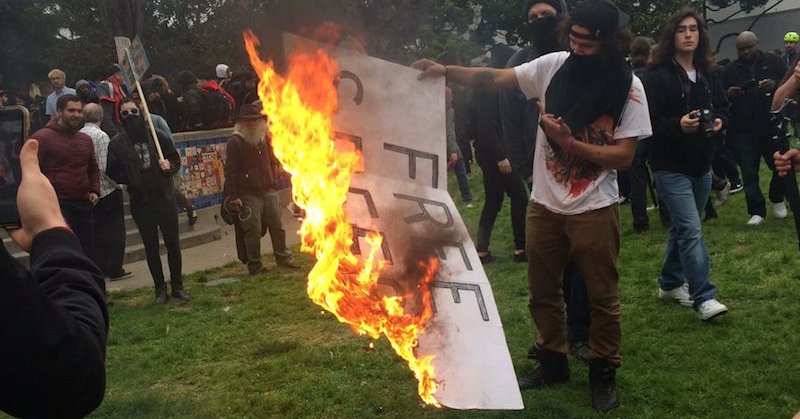 The University of Colorado Boulder (Boulder) is under fire this week for a statement on the "Pride Office" website stating that misgendering people can be considered an "act of violence."

The guide on pronouns is reportedly the work of students associated with the office and states that "choosing to ignore or disrespect someone's pronouns is not only an act of oppression but can also be considered an act of violence."

It is a familiar position for many in higher education. Opposing viewpoints are now routinely declared to be violence. That allows professors and students to rationalize their own act of violence or censorship.

The most vivid example was recently seen at Hunter College, which is part of the CUNY system. Professor Shellyne Rodríguez recently was fired after holding a machete to the neck of a New York Post reporter and threatened to "chop you up." However, Hunter College decided not to fire her over a prior incident in which she trashed a pro-life table run by students.

Rodríguez spotted students with pro-life material at the college. She was captured on a videotape telling the students that "you're not educating s–t […] This is f–king propaganda. What are you going to do, like, anti-trans next? This is bulls–t. This is violent. You're triggering my students." Even after a remarkably polite student said that he was "sorry," Rodríguez would have nothing of it. After all, espousing pro-life views is now "violence." Rodríguez rejected the apology and declared "No you're not — because you can't even have a f–king baby. So you don't even know what that is. Get this s–t the f–k out of here."
read on...