Tuesday October 19, 2021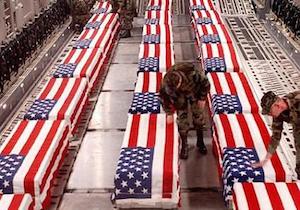 "It's not necessary to censor the news, it's sufficient to delay the news until it no longer matters," Napoleon Bonaparte reportedly said. The same standard helps explain why Washington politicians and federal agencies usually get away with covering up their lies and abuses.

Many people assume that unless the government actively censors, people will learn what the government has done. But most government cover-ups succeed. Daniel Ellsberg, who risked life in prison to leak the Pentagon Papers, related in his 2002 memoirs: "It is a commonplace that 'you can't keep secrets in Washington' or 'in a democracy'…. These truisms are flatly false. They are in fact cover stories, ways of flattering and misleading journalists and their readers, part of the process of keeping secrets well. The fact is that the overwhelming majority of secrets do not leak to the American public."

Cover-ups succeed because people defer to promises by government officials to investigate themselves. This was how the Nixon-era Pentagon buried scores of Vietnam atrocities even after confirming the carnage. After the My Lai controversy exploded, many US soldiers reported other atrocities to the Pentagon. Nine thousand pages of documents were compiled confirming more than 300 war crimes, including seven other massacres of civilians by US troops. David Hackworth, a retired colonel and the most decorated officer in the Army, later commented, ''Vietnam was an atrocity from the get-go…. There were hundreds of My Lais. You got your card punched by the numbers of bodies you counted.'' American soldiers faced more legal perils for reporting than for committing atrocities.
read on...