Wednesday May 3, 2017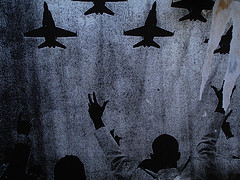 There is a dangerous condition in Washington, DC where people in positions of influence and great power are, at this very moment, pushing this nation and the world to the brink of a nuclear catastrophe.

We did not arrive at crisis overnight but be sure we are at a moment of peril. Unless an enlightened citizenry on campuses, in town halls, in community centers, in places of work, play and worship, is aroused and demands our government step back from the brink, we may find the life of our nation, our own lives, and the lives of our loved ones, irrevocably changed.
read on...