Monday August 19, 2019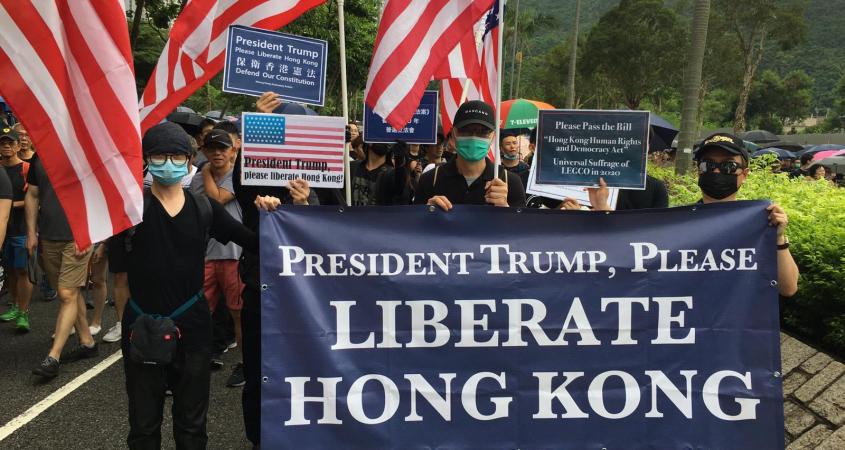 President Donald Trump tweeted on August 13 that he "can't imagine why" the United States has been blamed for the chaotic protests that have gripped Hong Kong. 

Trump's befuddlement might be understandable considering the carefully managed narrative of the US government and its unofficial media apparatus, which have portrayed the protests as an organic "pro-democracy" expression of grassroots youth. However, a look beneath the surface of this oversimplified, made-for-television script reveals that the ferociously anti-Chinese network behind the demonstrations has been cultivated with the help of millions of dollars from the US government, as well as a Washington-linked local media tycoon. 

Since March, raucous protests have gripped Hong Kong. In July and August, these demonstrations transformed into ugly displays of xenophobia and mob violence. 

The protests ostensibly began in opposition to a proposed amendment to the extradition law between Hong Kong, Taiwan, mainland China, and Macau, which would have allowed Taiwanese authorities to prosecute a Hong Kong man for murdering his pregnant girlfriend and dumping her body in the bushes during a vacation to Taiwan.
read on...