Friday January 7, 2022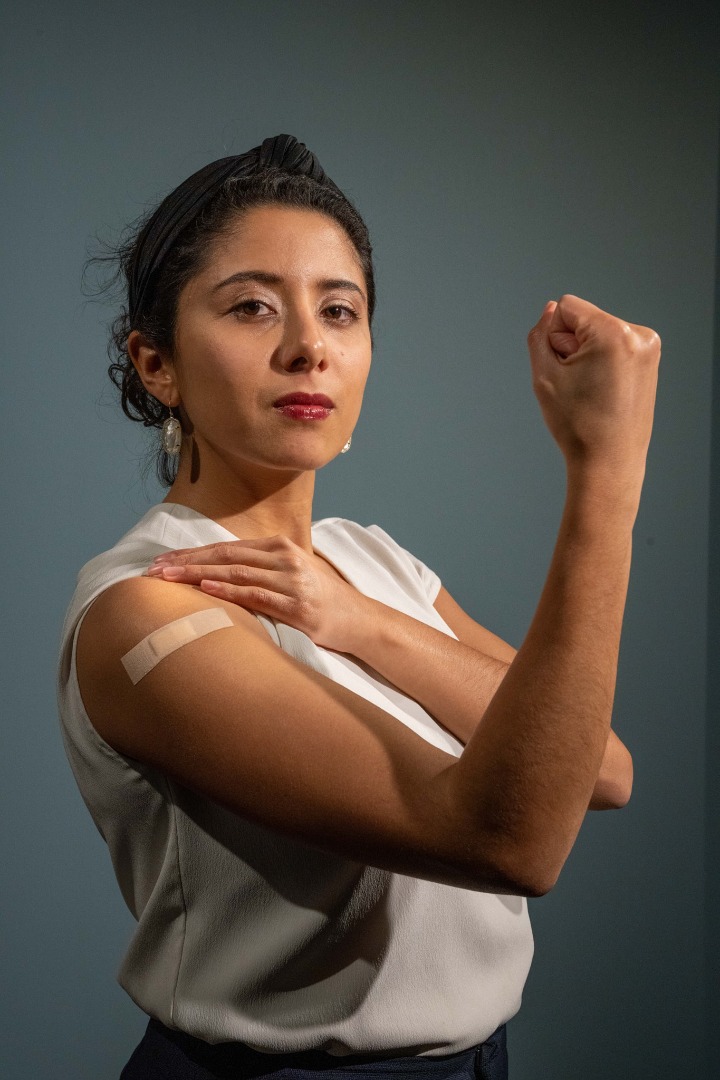 On the afternoon of December 20, Harris County, Texas's top elected official, Judge Lina Hidalgo held a press conference to announce what she claimed was the county's first death from the Omicron variant of COVID-19. It was a moment in the national spotlight for the 30-year-old Democrat, who, since her teenage years, has been rising through elite institutions and forging ties with the national security state. Those connections, and her close ties to a highly-sophisticated billionaire influence operation, revealed in detail in this investigation, would prove to be vital in shaping Hidalgo's formulation of COVID-19 and other policies.

"We just had our first Omicron related death," she announced as groans and gasps erupted from behind masks. Hidalgo then declared she was once again raising Harris County's COVID Threat Level – a color-coded system borrowed from the Bush-era Terror Alert Warning System – to Orange, the second highest level of alarm. Despite Omicron's mild symptoms, Hidalgo urged the public to get booster shots, portraying them as the only way to prevent a surge of hospitalizations that would break the back of the healthcare system. "We don't know how many of those breakthrough cases will end up turning into hospitalizations. We do know that the vaccine and the booster will keep that number very low, and that is truly our solution," she said.

Hours later, Hidalgo blasted out a tweet claiming that the dead man hadn't merely died with Omicron, but that the recently discovered variant was the cause of his death.
read on...