Monday May 8, 2023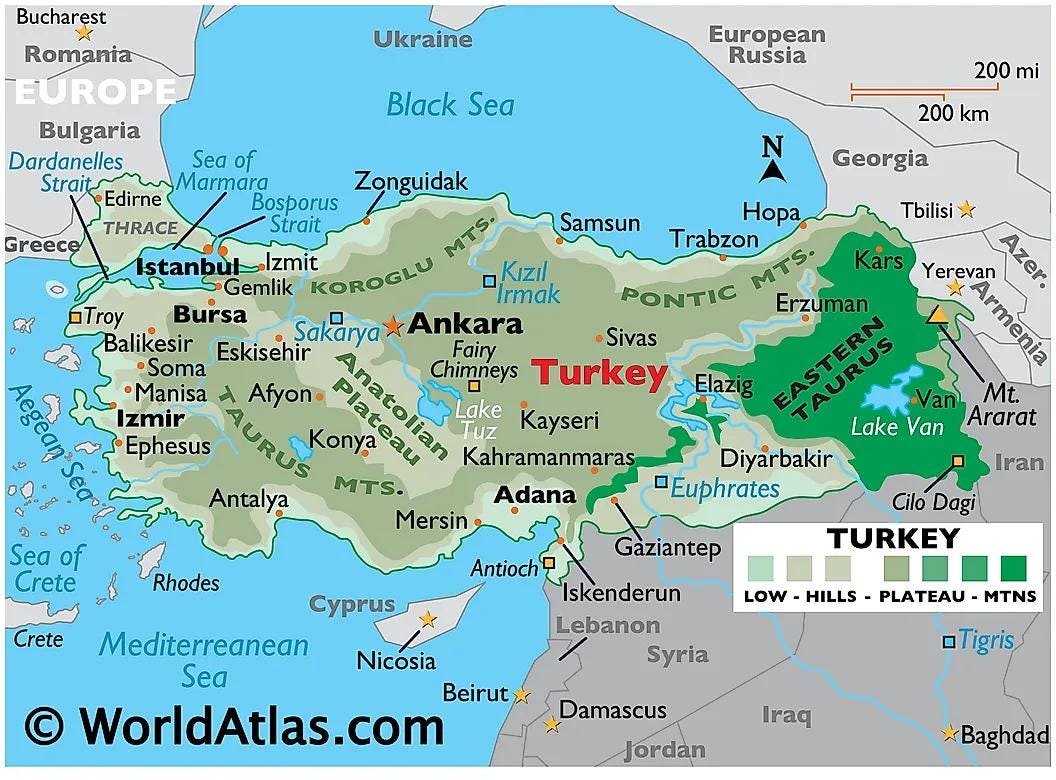 Introduction: Two Paths for a Nation on Two Continents

The first round of the Turkish Presidential elections are on Sunday, May 14th, Erdogan having chosen to call early elections instead of holding them during the general election in June. The main candidates are Turkiye's long-time leader President Recep Erdogan of the Justice and Development Party [AKP] and Kemal Kilicdaroglu of the of the Republican People's Party [CHP] who is representing a coalition of six opposition groups known as the "Nation Alliance" or "Table of Six." Neither candidate is expected to win over 50% in the first round, and the May 28th runoff is in a dead heat. In 2017 there was a referendum on constitutional reform within Turkiye which greatly expanded the power of the Presidency, and this is Erdogan's first re-election campaign after serving in the newly empowered position. The opposition wants to give power back to the parliament and return to more pluralistic government and society in ways such as increasing media freedom and judicial independence. Further, Erdogan is proudly Islamist and Eastern, while Kilicdaroglu is a secularist who wants to Westernize the country and restart the process of trying to join the EU.

However, what has become most important to the Turks is the economy, where runaway inflation is causing daily price increases in staple goods such as onions, which are a major part of Turkish cuisine. Erdogan has pursued a policy of low interest rates [though on paper they remain much higher than the US or Europe, but they are lower than inflation, so in practice there are below zero interest rates.] His economic policies are widely described as "unorthodox," whereas Kilicdaroglu, an accountant by trade would return the country to more "conventional" economic policies. Further, Erdogan's response to a severe earthquake in early February has been widely criticized, both for the slow response speed and for the Erdogan administration having been lax on building code compliance to stimulate economic growth. Perhaps most important for the world at large, Kilicdaroglu intends to pursue a less aggressive foreign policy and improve relations with Turkiye's NATO allies, which have severely deteriorated over the last few years. At the same time, Turkiye's economic reliance on Russia and China and key foreign policy interests guarantee that either candidate will pursue some policies out of line with the West.
read on...