Saturday April 4, 2015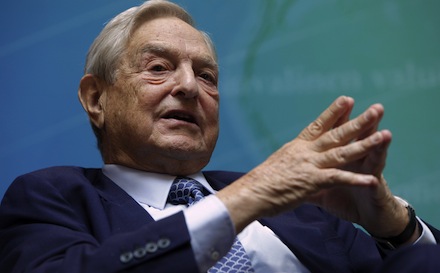 Billionaire hedge fund manager George Soros has 

proposed

 a $1 billion contribution of a combined $50 billion investment package in the Ukraine in order to form an economic barrier to Russia's entry to the war torn nation. In an interview with an Austrian newspaper, Soros said, "The West can help Ukraine by increasing attractiveness for investors." The Hungarian-born economic hitman may be more interested in helping his, and other investors', pockets, rather than the people of Ukraine. The speculation here could undermine any truly democratic action in Ukraine. By using low EU Central Bank interest rates to achieve his investments, Soros's plans begin to bear marked similarities to speculations that destroyed the 

British Pound

 and took severe tolls in places like Argentina.



The business model is nothing new for Soros, who has engaged in similar investment projects in West Africa. He continues, "There are concrete investment ideas, for example in agriculture and infrastructure projects. I would put in $1 billion. This must generate a profit. My foundation would benefit from this … Private engagement needs strong political leadership." 

In Nigeria, Cameroon, Uganda, and elsewhere, Soros has leveraged his political connections to protect his business interests in those nations. Revenue Watch International, a Soros firm, assisted Uganda in the development of its fossil fuel drilling regulations. Open Society Institute, another Soros non-governmental organization, has recently been responsible for setting up and later overthrowing presidents of Senegal and Congo. Soros maintains significant oil, gold, and diamond drilling operations in these nations. The International Crisis Group, yet another Soros NGO, has repeatedly advised the US Government to provide American military intervention in these fragile societies heavy in natural resources.
read on...