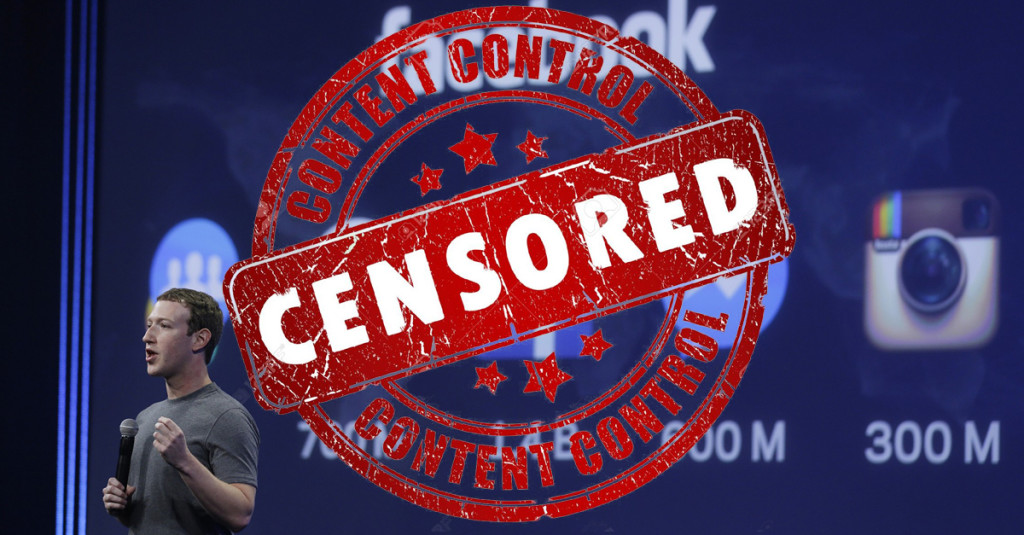 In September of last year, we noted that Facebook representatives were meeting with the Israeli government to determine which Facebook accounts of Palestinians should be deleted on the ground that they constituted "incitement." The meetings — called for and presided over by one of the most extremist and authoritarian Israeli officials, pro-settlement Justice Minister Ayelet Shaked — came after Israel threatened Facebook that its failure to voluntarily comply with Israeli deletion orders would result in the enactment of laws requiring Facebook to do so, upon pain of being severely fined or even blocked in the country.

The predictable results of those meetings are now clear and well-documented. Ever since, Facebook has been on a censorship rampage against Palestinian activists who protest the decades-long, illegal Israeli occupation, all directed and determined by Israeli officials. Indeed, Israeli officials have been publicly boasting about how obedient Facebook is when it comes to Israeli censorship orders:
Shortly after news broke earlier this month of the agreement between the Israeli government and Facebook, Israeli Justice Minister Ayelet Shaked said Tel Aviv had submitted 158 requests to the social media giant over the previous four months asking it to remove content it deemed 'incitement.' She said Facebook had granted 95 percent of the requests.
She's right. The submission to Israeli dictates is hard to overstate: As the New York Times put it in December of last year, "Israeli security agencies monitor Facebook and send the company posts they consider incitement. Facebook has responded by removing most of them."

What makes this censorship particularly consequential is that "96 percent of Palestinians said their primary use of Facebook was for following news." That means that Israeli officials have virtually unfettered control over a key communications forum of Palestinians.

In the weeks following those Facebook-Israel meetings, reported The Independent, "the activist collective Palestinian Information Center reported that at least 10 of their administrators' accounts for their Arabic and English Facebook pages — followed by more than 2 million people — have been suspended, seven of them permanently, which they say is a result of new measures put in place in the wake of Facebook's meeting with Israel." Last March, Facebook briefly shut down the Facebook page of the political party, Fatah, followed by millions, "because of an old photo posted of former leader Yasser Arafat holding a rifle." ...

Needless to say, Israelis have virtually free rein to post whatever they want about Palestinians. Calls by Israelis for the killing of Palestinians are commonplace on Facebook, and largely remain undisturbed.

As Al Jazeera reported last year, "Inflammatory speech posted in the Hebrew language … has attracted much less attention from the Israeli authorities and Facebook." One study found that "122,000 users directly called for violence with words like 'murder,' 'kill,' or 'burn.' Arabs were the No. 1 recipients of hateful comments. Yet there appears to be little effort by Facebook to censor any of that."

Though some of the most inflammatory and explicit calls for murder are sometimes removed, Facebook continues to allow the most extremist calls for incitement against Palestinians to flourish. Indeed, Israel's leader, Benjamin Netanyahu, has often used social media to post what is clearly incitement to violence against Palestinians generally. In contrast to Facebook's active suppression against Palestinians, the very idea that Facebook would ever use its censorship power against Netanyahu or other prominent Israelis calling for violence and inciting attacks is unthinkable. Indeed, as Al Jazeera concisely put it, "Facebook hasn't met Palestinian leaders to discuss their concern."

Facebook now seems to be explicitly admitting that it also intends to follow the censorship orders of the US government. Earlier this week, the company deleted the Facebook and Instagram accounts of Ramzan Kadyrov, the repressive, brutal, and authoritarian leader of the Chechen Republic, who had a combined 4 million followers on those accounts. To put it mildly, Kadyrov — who is given free rein to rule the province in exchange for ultimate loyalty to Moscow — is the opposite of a sympathetic figure: He has been credibly accused of a wide range of horrific human rights violations, from the imprisonment and torture of LGBTs to the kidnapping and killing of dissidents.

But none of that dilutes how disturbing and dangerous Facebook's rationale for its deletion of his accounts is. A Facebook spokesperson told the New York Times that the company deleted these accounts not because Kadyrov is a mass murderer and tyrant, but that "Mr. Kadyrov's accounts were deactivated because he had just been added to a United States sanctions list and that the company was legally obligated to act."

As the Times notes, this rationale appears dubious or at least inconsistently applied: Others who are on the same sanctions list, such as Venezuelan President Nicolas Maduro, remain active on both Facebook and Instagram. But just consider the incredibly menacing implications of Facebook's claims.

Fair use excerpt. Read the entire article here.
---