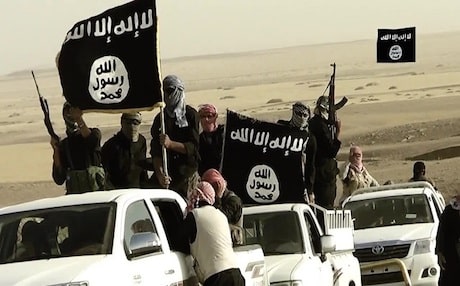 The US military allowed thousands of Islamic State militant group (ISIS) fighters to flee from their de facto capital of Raqqa, Syria, in a secret deal that boosted the US fight against the forces of Syrian President Bashar al-Assad, according to a Pentagon-backed Kurdish commander, who has since switched his allegiance to Turkey and who spoke to Reuters.
As the spokesperson for the Syrian Democratic Forces, a mostly Kurdish coalition of Arabs and ethnic minorities, Brigadier General Talal Silo acted as the face and the voice of the US' leading partner against ISIS in Syria. The US-backed group successfully ousted ISIS from Raqqa in October. Weeks later, in mid-November, Silo handed himself over to Turkey, an enemy of Kurdish efforts in northern Syria. For the first time since his switch, the senior commander has spoken out and claimed that the US-led coalition let significantly more fighters out of the embattled city than it previously admitted to.
"[An] agreement was reached for the terrorists to leave, about 4,000 people, them and their families," Silo told Reuters Friday, claiming that all but about 500 who fled were ISIS fighters.
News of a covert agreement between the Syrian Democratic Forces and ISIS was first leaked last month after a BBC News investigation. The US-led coalition denied being a party to any agreements, telling Newsweek it does not "make deals with terrorists," but acknowledging that its partner had let convoys depart the city allegedly on humanitarian grounds. The BBC investigation, citing an unnamed "Western officer" who claimed he or she was present during the discussions, said 250 ISIS fighters left along with 3,500 family members, some of whom may have fled the country into neighboring Turkey.
Fair use excerpt. Read the rest here.